India
The Varanasi-Dibrugarh trip on the MV Ganga Vilas will look like this.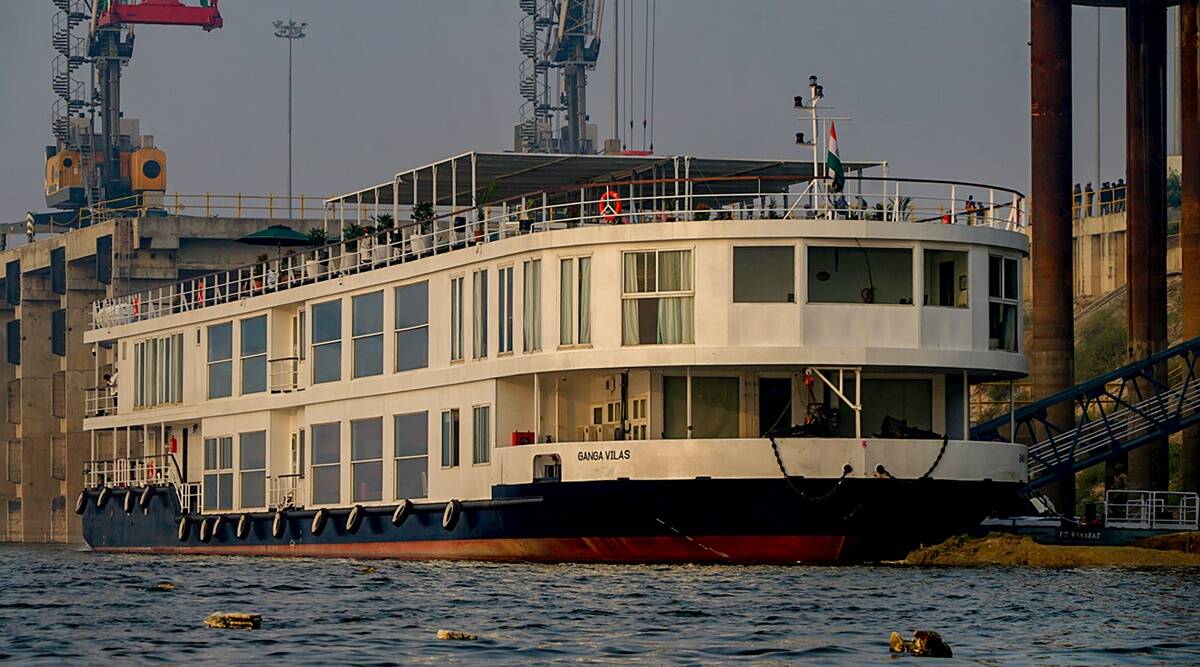 On January 13, Prime Minister Narendra Modi will use video conferencing to signal the start of the MV Ganga Vilas, the longest river trip in the world.
According to a statement from the Prime Minister's Office, the MV Ganga Vilas would set off from Varanasi and travel 3,200 kilometres (kilometres) via 27 river systems in both Bangladesh and India before arriving in Dibrugarh, Assam, in 51 days.
3200 km लम्बे रिवर क्रूज़ के साथ पर्यटन में एक नए दौर का आगमन!

कल, श्री @narendramodi जी काशी से डिब्रूगढ़ के बीच विश्व के सबसे लंबे रिवर क्रूज MV #GangaVilas का उद्घाटन करेंगे। 27 नदियां व 50 पर्यटन स्थलों को छूता यह क्रूज़, एक रोमांचक यात्रा का पर्याय होगा। #LongestRiverCruise pic.twitter.com/0IVOT0lfF0

— Jyotiraditya M. Scindia (@JM_Scindia) January 11, 2023
50 tourist destinations, including World Heritage sites, national parks, and well-known cities like Patna in Bihar, Sahibganj in Jharkhand, Kolkata in West Bengal, Dhaka in Bangladesh, and Guwahati in Assam, are all visited during the voyage.
With the inauguration, India would "get a major boost in inland water transportation" and "accelerate tourism," according to Union Minister of Road and Transport Nitin Gadkari.
India is set to gain a huge boost in inland water transportation by launching the world's #LongestRiverCruise, named MV Ganga Vilas. It will sail from Varanasi to Dibrugarh via Bangladesh across 27 river systems and take 51 days. pic.twitter.com/MWDhVk2qNm

— Nitin Gadkari (@nitin_gadkari) January 11, 2023
It will stop at many historical, cultural, and religious locations, such as the well-known Ganga Arti in Varanasi, the Buddhist temple of Sarnath, and even Majuli, the biggest river island in Assam. The travellers will also go to Vikramshila University and the Bihar School of Yoga. Along with Kaziranga National Park, the voyage will pass via the Sunderbans in the Bay of Bengal delta.
The ship has three decks, 18 suites, a capacity for 36 passengers, and all the luxuries. 32 visitors from Switzerland have signed up for the entire duration of the inaugural trip. According to the operators, each person's daily bill will be around Rs 25,000.
Along the banks of the Ganga River, it will visit forty significant sites, including the Mahabodhi Temple, Hazarduari Palace, Katra Masjid, Bodh Gaya, Chandanagar Church, Char Bangla Temple, and others.
The initiative fits with the prime minister's goal of increasing river cruise travel and ushering in a new era of tourism in India. According to the PMO, the trip has been carefully planned to present the world the finest of India.
(with inputs from PTI)