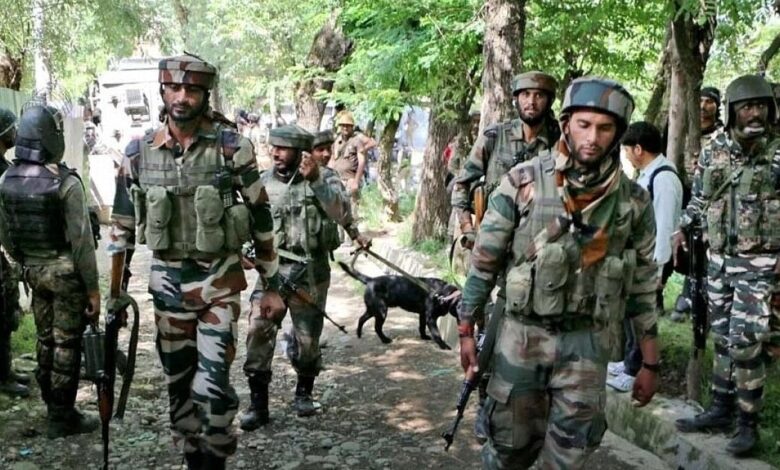 The Assam Rifles have alerted the Manipur police about the modification of civilian vehicles to resemble Assam Rifles vehicles, blaming Valley-Based Insurgent Groups (VBIGs) for the act.
This comes days after Central intelligence agencies informed the Manipur police that miscreants were using camouflage uniforms to commit acts of violence in the state. The Indian Express has learned that the Assam Rifles informed the SP of Churachandpur about the development on September 18.
"It has been reliably reported that a small number of Meitei miscreants, with the assistance of VBIGs, have acquired a large number of used TATA-407 (trucks) from the civil market and have converted them to resemble the TATA 407 vehicles used by the Assam Rifles by painting and affixing the Assam Rifles insignia," the letter stated, adding that the vehicles are located in "the general area of Kakching."
The letter requested that the matter be conveyed to the SP of Kakching, stating that "conversion of civil vehicles to look like Assam Rifles' vehicles clearly demonstrates the nefarious intent of VBIGs to tarnish the reputation of Assam Rifles or use the same vehicle for anti-national activities."
In the past week, there have been widespread protests in the valley in response to the arrest of five individuals who were discovered in possession of firearms and wearing camouflage uniforms.
Friday, the office of Manipur Chief Minister N. Biren Singh announced that in 15 days, security forces will launch a "vigourous and exhaustive search operation" to recover any illegal firearms that have not been surrendered.
"The state government is willing to adopt a lenient stance towards those who turn in illegal weapons within the next 15 days. At the end of the 15 days, security forces, both of the Centre and the state will undertake a strong and comprehensive search operation all over the state to recover such weapons, and all persons associated with any illegal weapons will be dealt with severely, as per the law," read a statement by the Chief Minister's Office.
It reiterated police statements from the previous week that "there have been reports of extortion, threats, and abduction by miscreants/groups armed with illegal weapons."
"This is a serious matter, and the state government will take strong action against such miscreants/groups in any part of the state," the statement continued.
Related Posts