India
A list of other recent aircraft incidents that garnered headlines besides the Tejasvi Surya IndiGo crash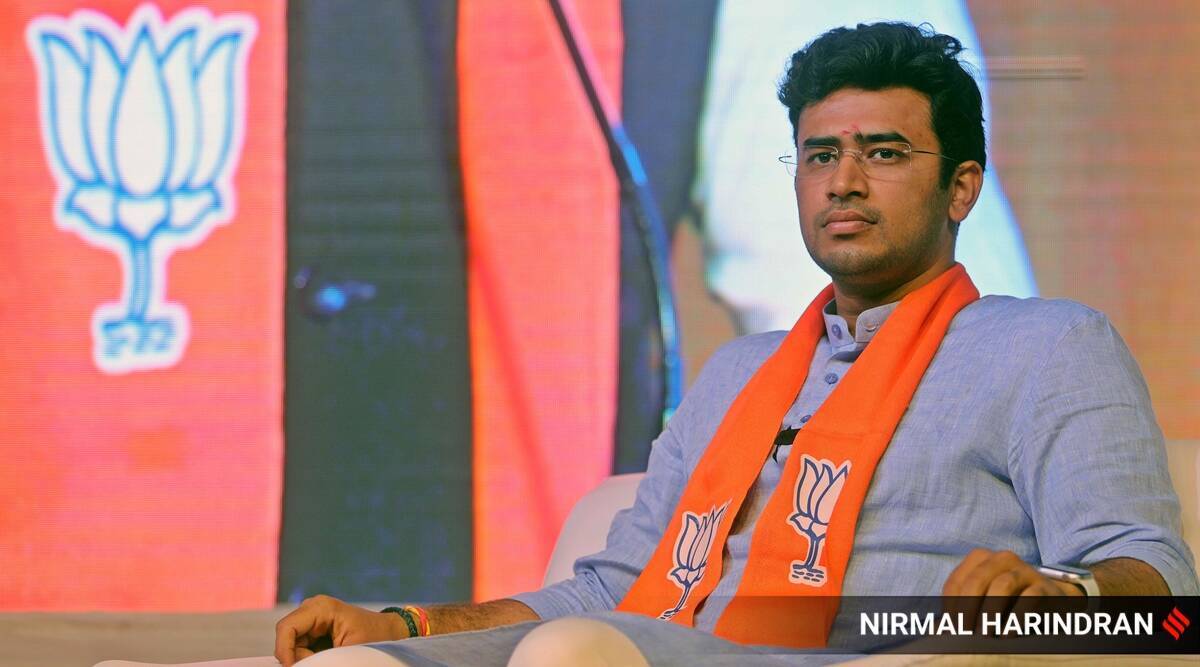 Tejasvi Surya, national head of the BJP Yuva Morcha and the party's MP for Bengaluru South, drew the ire of the Opposition on Wednesday after it came to light that he had allegedly unlocked the emergency exit door of an IndiGo aircraft before takeoff on December 10 2017, at the Chennai airport. While media reports identified Surya, IndiGo's statement did not identify anyone. However, airline sources verified to The Deccan Era that it was Surya, who was travelling with K Annamalai, chief of the Tamil Nadu branch of the BJP. According to accounts, Surya apologised to the airline later.
According to reports, the aircraft was taxiing for takeoff when the emergency evacuation door opened. Passengers were deplaned per routine, and the aeroplane took off only after a thorough check.
In light of the tragedy, consider other incidents involving aircraft that have lately made headlines.
Istanbul-Delhi IndiGo flight: In December 2022, a video went viral depicting an IndiGo flight attendant who lost her cool and intervened when a passenger exhibited belligerent behaviour with another crew member, presumably over the lunch options supplied to him. The situation swiftly deteriorated when she responded to the passenger's ranting by stating that she was an employee and not his servant. IndiGo responded to the event by stating that it occurred on aircraft 6E 12 from Istanbul to Delhi on December 16. "The issue was related to the meals selected by specific codeshare passengers," the airline explained.
As I had said earlier, crew are human too. It must have taken a lot to get her to breaking point. Over the years I have seen crew slapped and abused on board flights, called "servant" and worse. Hope she is fine despite the pressure she must be under. https://t.co/cSPI0jQBZl

— Sanjiv Kapoor (@TheSanjivKapoor) December 21, 2022
New York-New Delhi Air India flight: Air India filed a police report against a passenger who reportedly urinated on a female passenger on a trip in November 2022 and also banned him from flying for 30 days, according to a statement released on January 4, 2023.
The complaint was filed by Air India on December 28, 2022, more than a month after the incident.
The incident occurred on November 26, 2022, with an elderly woman aboard flight AI 102 between New York and New Delhi. A couple of hours into the flight, as the complainant was preparing to fall asleep, an intoxicated person moved up to her seat and defecated on her. The woman protested to the cabin crew, who apparently did not restrain the passenger or file a complaint, but did clean her seat and provide her with a change of clothes. The passenger was eventually apprehended in Bengaluru and is currently in detention. Additionally, he was terminated from his position at Wells Fargo.
Bangkok-India Thai Smile airways fight: Recently, a video clip of a fight that escalated into a brawl aboard a Bangkok-India flight on December 27 has gone viral lately. The video depicts two men arguing and a flight attendant attempting to diffuse the situation, with one guy heard telling the other to "put his hand down while speaking." Soon, one of them was joined by his pals, and they began to hit and slap the other passenger with whom they were arguing.
Not many smiles on this @ThaiSmileAirway flight at all !
On a serious note, an aircraft is possibly the worst place ever to get into an altercation with someone.
Hope these nincompoops were arrested on arrival and dealt with by the authorities.#AvGeek pic.twitter.com/XCglmjtc9l

— VT-VLO (@Vinamralongani) December 28, 2022
Mumbai-Lucknow Indigo flight: Kunal Kamra was banned from flying with IndiGO, Air India, SpiceJet, and GoAir in 2020 after he was heard ridiculing Republic Media Network's Managing Director and Editor-in-Chief Arnab Goswami on an IndiGo flight. He uploaded a video of the incident to Twitter, which went viral.
Then, he claimed that he returned to his seat immediately following the flight attendant's request and made no disturbance. Kamra stated in a statement that he had "politely requested" a conversation with Goswami and then "delivered a monologue about how I felt about his journalism" to the news anchor.