India
Indigo jet door 'opened by accident… he apologised': Jyotiraditya Scindia defends Tejasvi Surya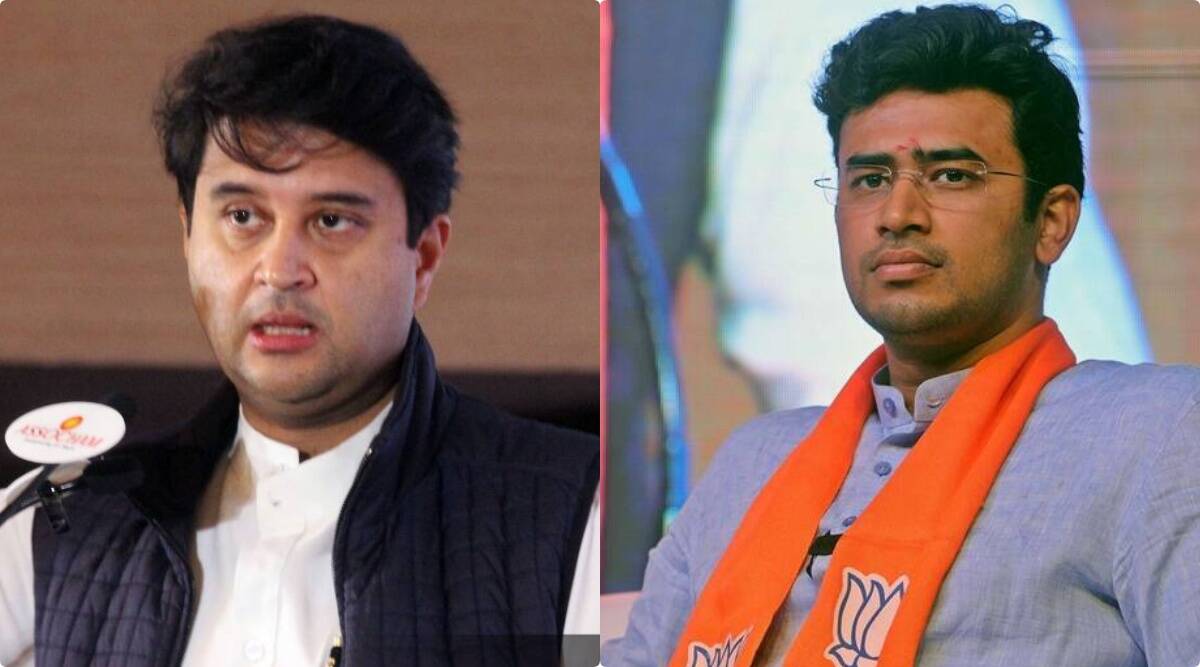 The day after it was reported that BJP MP Tejasvi Surya had unlocked the emergency exit door of an Indigo flight prior to takeoff in December, Union Civil Aviation Minister Jyotiraditya Scindia stated that Surya had "apologised" for the event.
Scindia was quoted by the news agency ANI as stating, "The individual in question, Tejasvi Surya, himself reported to the crew and pilot, after which all formalities were followed and only then was the aircraft allowed to take off."
It's important to look at the facts. The door was opened by him by mistake when the flight was on the ground and after all checks, the flight was allowed to take off. He also apologised for the mistake: Civil Aviation Minister Jyotiraditya Scindia https://t.co/CWQufXixOk pic.twitter.com/2qkxzcsYiy

— ANI (@ANI) January 18, 2023
Scindia stated that following the incident, the jet only took off after passing all the inspections. "Full protocol was followed, as determined by the DGCA. After completing all inspections, the aircraft took off," he continued.
While the incident occurred on December 10 at the Chennai airport, IndiGo issued a statement in response to media allegations on Tuesday. While media sources identified the MP for Bengaluru South, IndiGo's statement did not identify any individuals.
"During the boarding process of Flight 6E 7339 from Chennai to Tiruchirapalli on December 10, 2022, a passenger mistakenly unlocked the emergency exit. The passenger apologised instantly for his actions. "In accordance with SOPs, the incident was documented and the aircraft underwent obligatory engineering checks, delaying the flight's departure," the airline said.
After the incident was reported, opposition party leaders lashed out harshly at the BJP. Randeep Singh Surjewala, a congressman for the opposition party, tweeted, "The BJP VIP Brats! How dare the airline to make a complaint? Is this typical of the BJP's power elite? Did it compromise the safety of passengers? Ohhh! You cannot inquire about the BJP's privileged VIPs!"
Sharing a photo of Surya and the Indigo flight, Congress lawmaker Abhishek Singhvi, without naming the BJP member of parliament, tweeted, "It appears that someone is overly ambitious in their political career. It does not occur in this manner. In politics, humility and perseverance are more important than instability and conceit.