India
The NSE board gives the CBI permission to bring charges against Chitra Ramkrishna.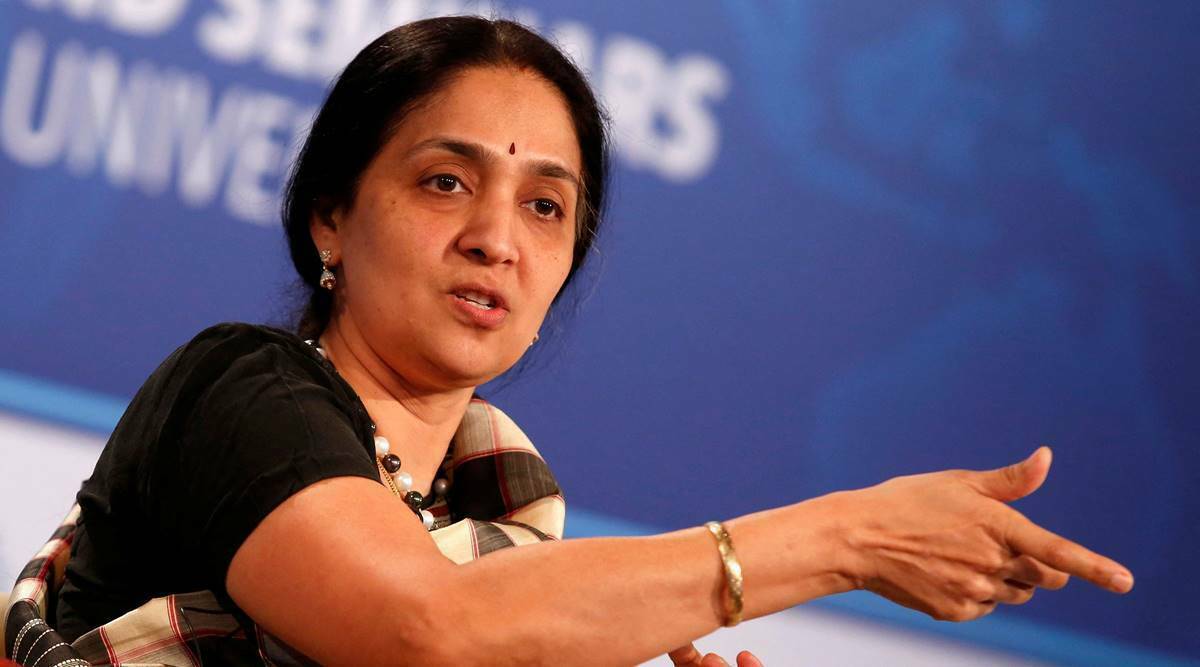 Sources said on Monday that the board of the leading stock exchange NSE has given the Central Bureau of Investigation (CBI) permission to bring charges against its former MD and CEO Chitra Ramkrishna in the co-location scam case.
After Ramkrishna was arrested in March of last year, the CBI was waiting for permission from the board of the National Stock Exchange of India (NSE) to bring charges against her. In May 2018, the agency filed a First Information Report (FIR) about the co-location scam. It took almost four years for her to be caught.
The CBI is looking into claims that information from the computer servers of the market exchanges was sent to stock brokers in a wrong way. Co-location is a service offered by NSE that lets stock brokers rent racks and put their servers and systems on the premises of the exchange.
Sources say that at a board meeting on February 7, the NSE board gave the CBI permission to go after top officials like Ramkrishna for the co-location scam, in which some brokers got preferential access to high-frequency trading.
During the meeting, the board also agreed on the exchange's earnings for the December quarter.
In September of last year, the Delhi High Court let Ramkrishna out of jail on bail in the CBI case. Last week, the Delhi High Court also let Ramkrishna go free in a money laundering case filed against her by the Enforcement Directorate. The case was about illegal phone tapping and snooping on NSE employees, which she is accused of doing (ED).
The former managing director of the NSE was arrested by the CBI in the co-location scam. On July 14, 2016, the Enforcement Directorate arrested him in the money laundering case.
In the co-location case, the capital markets regulator Sebi told Ramkrishna and Ravi Narain, who were also MD and CEO of NSE, that they couldn't work with a listed company, a market infrastructure institution, or any other market intermediary for five years. They were also told to give back 25% of the salaries they had received during a certain time.
In February of this year, the Securities Appellate Tribunal (SAT) overturned the market regulator's order against Ramkrishna and Narain.
In 2009, Ramkrishna was named Joint MD of NSE, a job he held until March 31, 2013. On April 1, 2013, she was made MD and CEO. Her tenure at NSE ended in December 2016.