India
"Whole ecosystem back in full swing": Kiren Rijiju on criticism of the nomination of ex-Supreme Court judge Abdul Nazeer as governor.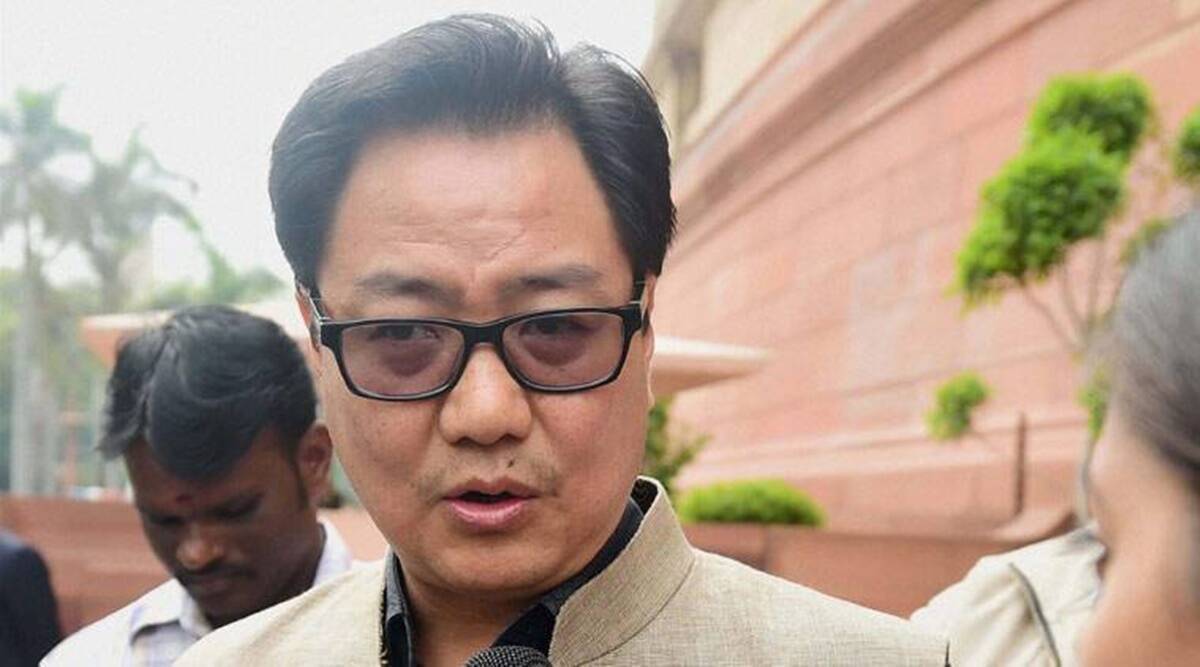 In response to Congress's criticism of the selection of former Supreme Court judge Abdul Nazeer as the governor of Andhra Pradesh, Union Law Minister Kiren Rijiju stated that the "entire ecosystem" is once again "in full force" over the matter.
Without identifying any specific individuals, the minister stated on Sunday that Congress must realise they can no longer use India as their "own kingdom."
In addition to reorganising the gubernatorial offices in seven states, the government on Sunday nominated six new governors, including Justice S Abdul Nazeer (retired), who was part of the 2019 Ayodhya verdict, and four BJP stalwarts.
The appointment of Nazeer as the Governor of Andhra Pradesh within weeks after his retirement received severe condemnation from the Opposition, especially the Congress, who stated that such appointments were "a major diminution and a great threat to judicial independence."
The Whole Eco-system is once again in full swing on the appointment of a Governor.
They should better understand that, they can no more treat India as their personal fiefdom. Now, India will be guided by the people of India as per the provisions of the Constitution of India.

— Kiren Rijiju (@KirenRijiju) February 12, 2023
In what appears to be a jab at the Congress, Rijiju resorted to Twitter to assert that India will be guided by the Constitution.
Regarding the appointment of a Governor, the Whole Ecosystem is again in full swing. They should recognise that India can no longer serve as their own domain. "Now, India will be governed by the Indian people in accordance with the principles of the Indian Constitution," the minister tweeted.
Nazeer participated in a number of precedent-setting decisions, such as the one that declared the right to privacy a basic right. This year, he retired on January 4th.