India
The video of Jaya Bachchan pointing her finger at Rajya Sabha Chairman Jagdeep Dhankhar in Parliament goes viral; BJP leaders criticise the incident.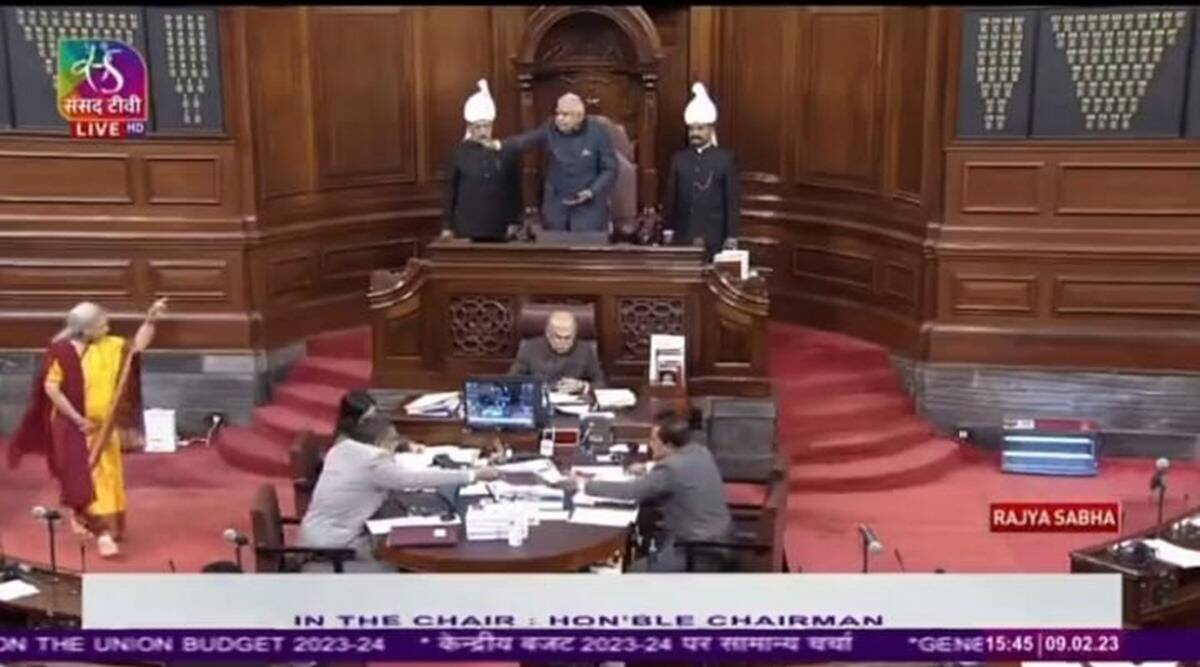 A video depicting veteran actor and Rajya Sabha member Jaya Bachchan pointing angrily at chairman Jagdeep Dhankar has infuriated the BJP, with various leaders sharing and denouncing the footage.
In the footage, she is seen approaching Vice President Dhankhar with anger, pointing her finger at him, and repeatedly demanding "Take your seat…"
Ajay Sehrawat, a leader of the BJP, tweeted that the Samajwadi Party member's behaviour was shameful.
An additional BJP leader, Anuja Kapoor, tweeted the video with the caption, "Like party, like culture…
जैसी पार्टी वैसे ही संस्कार… जया बच्चन जी कम से कम आप पद की तो गरिमा रख लेती…. pic.twitter.com/0kMlVtof2n

— Anuja Kapur (@anujakapurindia) February 12, 2023
Jaya Bachchan ji, you could have at least maintained the dignity of the position…"
Previously, Congress Rajya Sabha member Rajani Patil was suspended for the remainder of the current Budget Session for disobeying the chairman's instructions. Bachchan had defended the representative, stating that she did not have the chance to explain what had transpired.