India
Judges say the search panel is just a "facilitator" and the decision will be made by the Collegium: Govt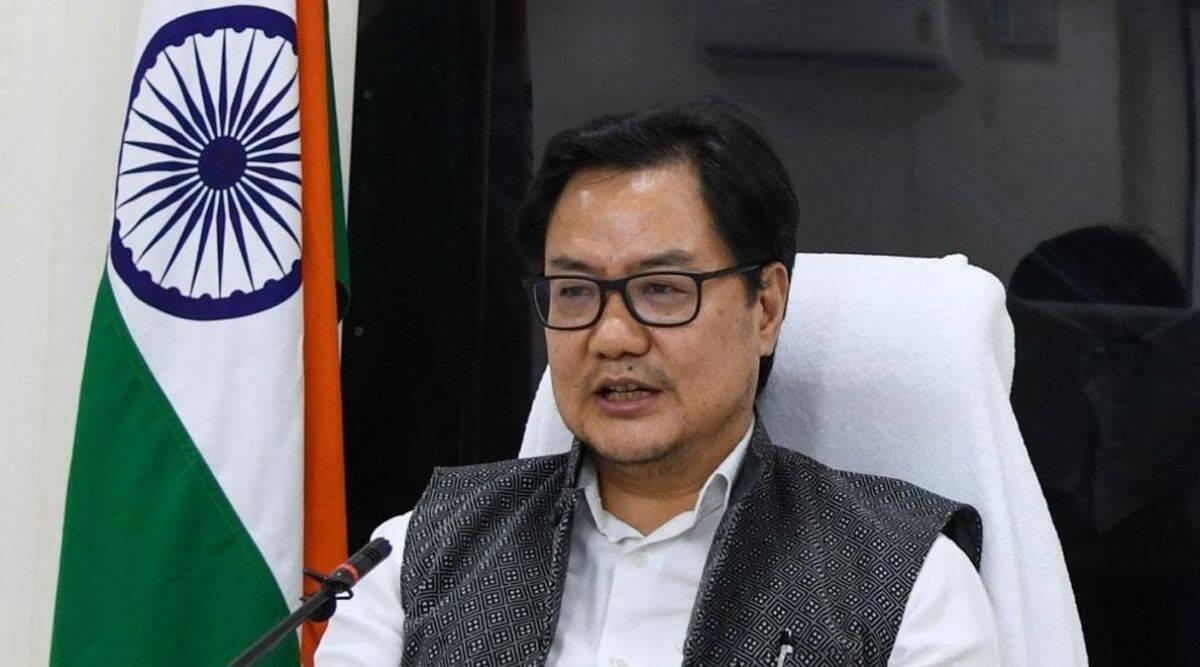 Thursday, the government told Parliament that the Collegium will still make the final decision about which judges to recommend. It also said that the search and selection committee it has suggested to the Chief Justice of India will only be a "facilitator."
In a written response to Rajya Sabha, the Law and Justice Ministry said, "The Government also suggested a Screening and Evaluation Committee at the Supreme Court and High Court levels to help the Collegia of the Supreme Court and High Courts, respectively."
It said that the Collegia of the Supreme Court and High Courts would still make the final decision about who to recommend. "The Committees were to go over the materials related to evaluating the suitability of the potential candidates and would only be a facilitator."
Mukul Wasnik, a leader of the Congress, had asked (Question 119) if the government had asked for a search panel with its nominee to choose judges, and what the judiciary had said in response.
In another answer to JD(U) leader Ram Nath Thakur (Question 117), the Department of Justice said that this idea was also brought up in 2015, but the Supreme Court "did not agree to set up such Committees."
On January 6, Union Law Minister Kiren Rijiju wrote to CJI D. Y. Chandrachud and suggested that the process of appointing judges include a search and selection committee with government representatives.
In its answer to Question 119, the Justice Department said that the MoP (Memorandum of Procedure of Appointing Judges) is "awaiting finalisation" because of "various judicial pronouncements." The government used the fact that a seven-judge bench of the Supreme Court found former Calcutta High Court judge Justice C S Karnan guilty of contempt of court in 2017 by a unanimous vote.
In response to Question 117, however, the government said that the MoP was finished in 2017.
In response to Thakur's question, it said, "In accordance with the above orders, the Government of India sent the MoP to the Hon'ble Chief Justice of India on 22.3.2016. The response of the Supreme Court Collegium on the revised draught MoP was received on 25.05.2016 and 01.07.2016." The CJI was told on August 3, 2016, what the Government thought about what the SCC thought. After that, the then Chief Justice of India sent the MoP a letter on March 13, 2017.
In their separate opinions for the Karnan decision, Justices J. Chelameswar and Ranjan Gogoi said that the way judges are chosen needs to be looked at again.
"The best way to find out about a candidate for a position on a constitutional court is to talk about it with the Bar, the Bench, the State, and civil society. "The need seems clear, though," Justice Chelameswar had said.
When the constitutional change that set up the National Judicial Appointments Commission was thrown out in 2015, the SC said that the MoP would be changed because of "grievances" that were brought up during the hearings. In 2017, J.S. Khehar, who was then CJI, answered the government's questions about the MoP. With this, the MoP was thought to be "completed" even by the courts.
"In this case, the Judiciary's final opinion was sent after discussion, and nothing has changed. The MoP has been sent to the Chief Justices of High Courts," a three-judge bench led by the then CJI S A Bobde said in a ruling on April 20, 2021.
The decision told the government how long it had to pick new judges.