India
Karnataka hijab dispute: Supreme Court to consider taking up students' appeal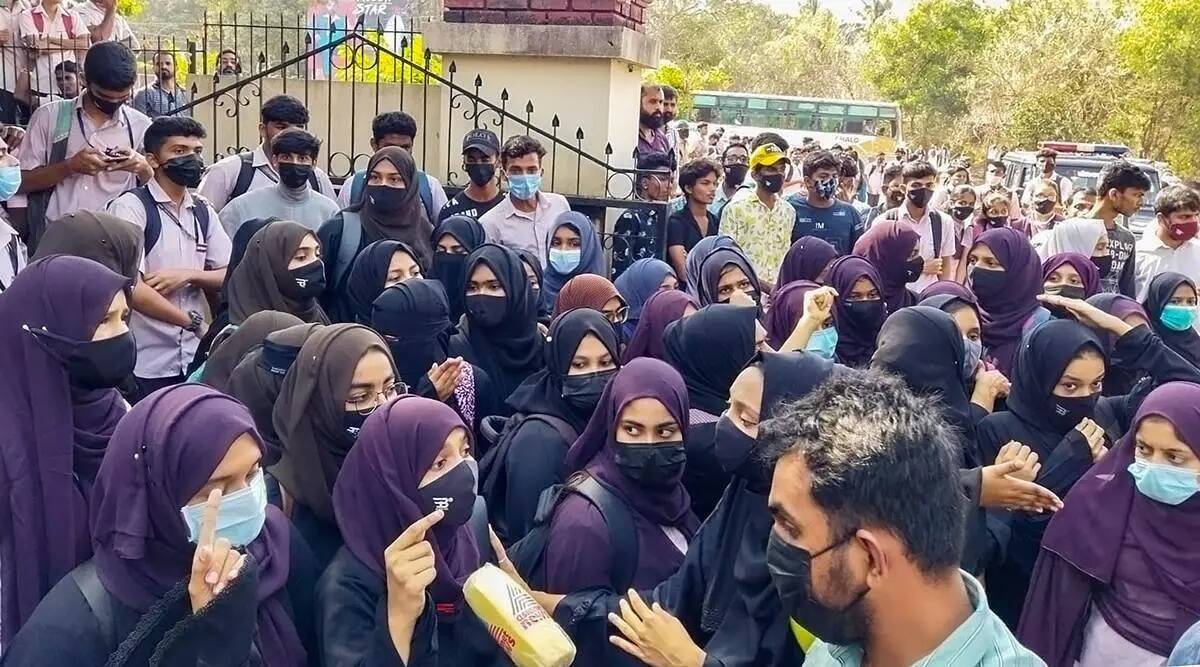 On Monday, the Supreme Court agreed to consider taking up an application seeking interim directions to allow sections of Muslim girl students from Karnataka, who said they had moved to private colleges following the hijab ban in pre-university colleges, to take their practical exams in government colleges.
The request for an urgent hearing was presented to a bench headed by the Chief Justice of India, D. Y. Chandrachud, who agreed to review it and assign it to the proper bench. "I'll simply study it." It is an issue for three judges. "Therefore, it must be heard by a three-judge panel," the CJI stated, agreeing to investigate the motion.
Senior Counsel Meenakshi Arora, representing the applicants, stated that although the students had transferred to private colleges, the practical examinations were held in government colleges. "The academic year is winding down. They have lost a year of time. Exams will be administered at government colleges. Private colleges cannot administer tests. The practical exercises will begin on February 6. "We are just requesting that the topic be considered for interim guidance."
A two-judge panel of the Supreme Court issued a split decision in October 2022 on appeals challenging the March 15, 2022, Karnataka High Court ruling upholding the ban on wearing the hijab in classrooms of pre-university institutes.
While Justice Hemant Gupta (now retired) upheld the high court order validating the ban, stating that "it was only to promote uniformity and encourage a secular environment" in classrooms, Justice Sudhanshu Dhulia overturned the state and high court orders, describing the right to wear the hijab in classrooms as "a matter of choice" and a "fundamental right."
This means the case must now be heard by a panel of three judges. As the master of the roster, the Chief Justice of India will determine which bench will hear the case.