India
Japan's Prime Minister is due to present a 'open, free' Indo-Pacific strategy during a visit next week.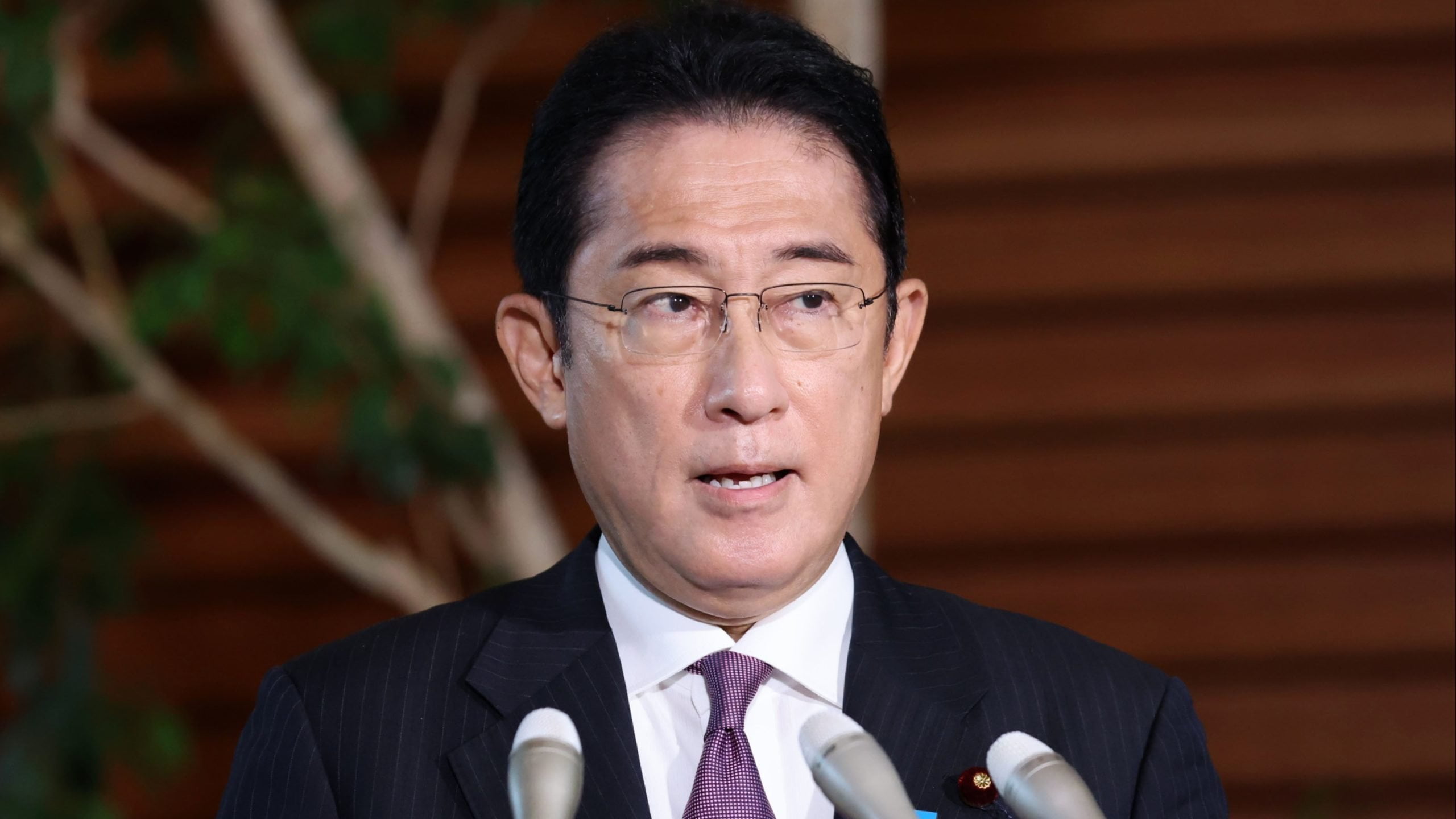 SIXTEEN YEARS AFTER THEN-Japan Prime Minister Shinzo Abe delivered his seminal address, "The Confluence of Two Seas," in the Indian Parliament, his successor, Fumio Kishida, an Abe ally, is scheduled to present a new strategy for a "free and open" Indo-Pacific during his visit to India next week.
Kishida, who will be in India on March 20-21, is scheduled to announce during a speech organised by the Indian Council of Global Affairs, a think institution supported by the Indian government.
His plan is expected to include non-military equipment and infrastructure support for Indo-Pacific countries facing threats from Beijing's aggressiveness in the region, particularly military buildup in the South China Sea.
Kishida is emphasising India's importance by announcing the new plan in Delhi. Kishida, a former foreign minister, understands the importance of India in countering China's aggression in the region. According to officials, this will place India at the centre of the new Japanese government's strategy, in line with Abe's attitude.
Kishida's travel will be his second in a year; he paid a bilateral visit to New Delhi on March 19-20 last year, just weeks after Moscow invaded Ukraine. It comes as India prepares to host the G20 meeting in September of this year, and he is scheduled to return to Delhi.
According to Japanese officials, Kishida will also use the chance to invite Prime Minister Narendra Modi.
As a guest country, to attend the G-7 leaders' conference in Hiroshima in May of this year. He is expected to inform Modi on the new strategy to promote a free and open Indo-Pacific, a Japan-led initiative to contain China's growing regional aggression and preserve a rules-based international order.
The action plan highlights Japan's commitment to the Global South while strengthening bilateral ties. According to officials, it will most likely include increasing development cooperation for rising and developing economies in the Global South and enhancing partner countries' security capacities.
Kishida stated in Singapore in June of last year that Japan would create a new Indo-Pacific action plan.
Though Japan and India are members of the Quad grouping, together with the United States and Australia, the two leaders will also discuss the importance of bilateral cooperation, according to officials. They will also meet in Australia in May for the Quad Leaders' Summit.
The Indo-Pacific concept was first presented by then-Japanese Prime Minister Shinzo Abe during his 2007 visit to India, when he made his "The Confluence of Two Seas" speech in Parliament. Abe was asked to be the chief guest at the 2014 Republic Day celebrations and will be awarded the Padma Vibhushan in 2021 for his contributions to India-Japan relations. Modi travelled to Japan to attend Abe's state burial after he was slain last year.