India
"Just a caring, clever person": Rahul Gandhi discusses his ideal life partner and marriage prospects.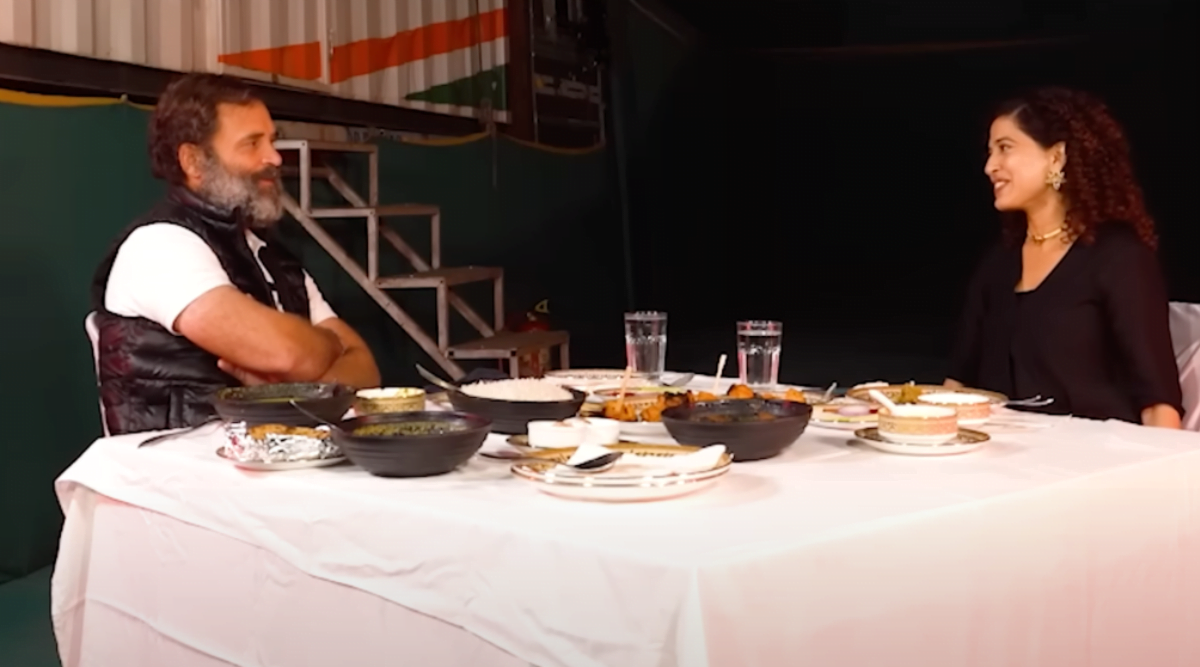 In a recent interview, Congress leader Rahul Gandhi, who is presently in Jammu and Kashmir heading the Bharat Jodo Yatra, was asked about his marriage intentions. He was well-prepared for the question.
During a candid conversation with YouTuber Kamiya Jani of Curly Tales, the senior Congress leader stated that he will marry "when the right girl comes along" and that "a kind person who is clever" is his only requirement. "When I meet the right woman, I'll get married. "My parents' marriage has set a really high standard for me when it comes to relationships," he continued.
The Congress leader stated that he is not a picky eater, however, he dislikes eating "kathal" (jackfruit) and "matar" (peas).
Rahul stated that he "tends to be non-vegetarian" and that Moti Mahal in Delhi, along with Swagath and Sarvana Bhawan, is one of his favorite restaurants.
He stated that he adheres to a fairly rigorous diet at home, where they eat "desi" food for lunch and predominantly continental food for dinner. Speaking about his culinary experiences on the Bharat Jodo Yatra, Rahul stated that dining in Telangana was a bit of a challenge for him because he doesn't like spicy food.
The senior lawmaker stated that scuba diving, cycling, camping, and martial arts were among his interests. "I used to cycle long distances with my companions. "I have cycled across Italy in Europe," he added, adding that he had a black belt in the Japanese martial art "Aikido" and used to box in college.
When asked about his first paycheck, Rahul stated that he had earned approximately 3,000 pounds at the age of 24 or 25 while working as a strategy consultant in London.