India
Two Maoists were killed in the Dantewada fight.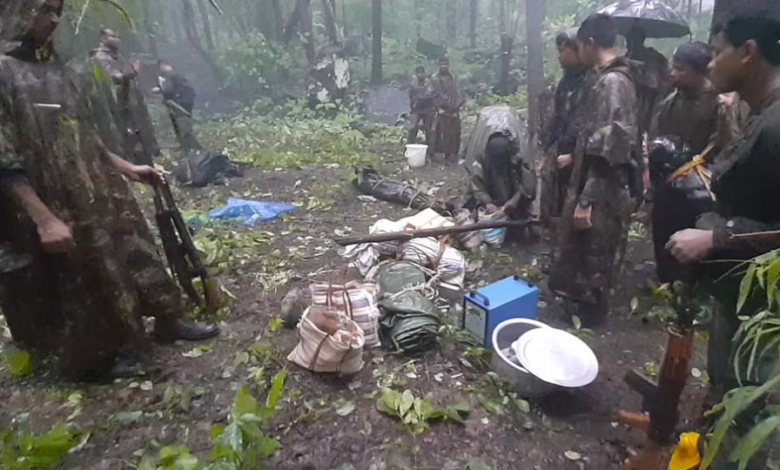 Wednesday morning in the Dantewada district, two armed female Maoists were slain in an encounter during a joint operation by the District Reserve Guard and Bastar Fighters.
The Bastar Fighters, composed of 2,100 local villagers trained by the Chhattisgarh Police to combat Maoists, were formed in 2022. "This is the first significant success for Bastar Fighters. After nearly 18 months of training, they have been integrated into operations alongside experienced DRG, STF, CoBRA, and CAPF units, according to Sundarraj P, Inspector General of Police for the Bastar region.
According to officials, the squads left Aranpur for the Dantewada-Sukma border on Tuesday to monitor Maoist activity. Two Maoists were slain around 7:30 a.m. on Wednesday, approximately four kilometres south of the Nahadi camp. They stated that an INSAS rifle and a 12-bore rifle were discovered in their possession.
Kumari Lakhe alias Jilo Madvi (35) and Mangali Padami (25), were identified as the two Maoists. Jilo Madvi was a member of the Malangir area committee and the area's militia commanding officer. SP, Dantewada, Guarav Rai said, "Police had declared a reward of Rs 5 lakh for her."
Padami was a member of the 24th platoon of the Maoist People's Liberation Guerrilla Army. She was carrying a Rs 2 lakh reward.
Related Posts