India
Mohan Bhagwat: 'We have to stay together' on Dussehra despite attempts to divide society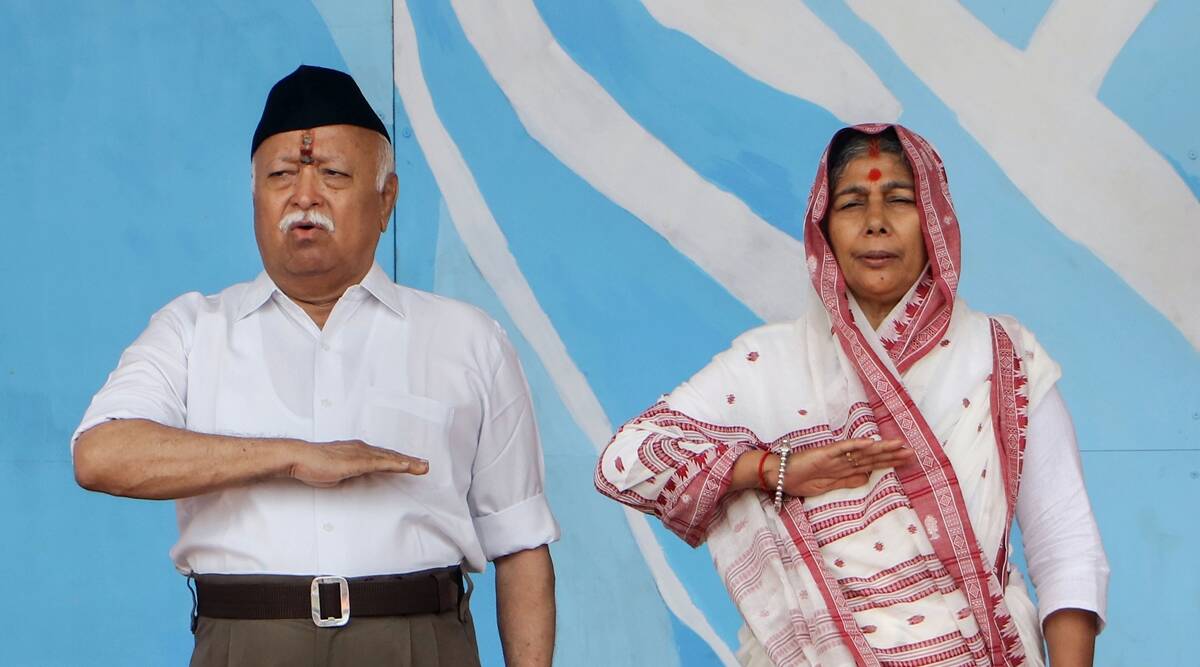 RSS Chief Mohan Bhagwat on Wednesday called for "peace and brotherhood" in the world. In an event held in Nagpur on the celebration of Dussehra, Bhagwat said in these times of efforts being put in place to create divisions within the society, "we have to stay together".
In recent times, Bhagwat said, " Incidents of unimaginable violence invoking the killings that were committed at the Rajasthan city of Udaipur and in Maharashtra's Amaravati in recent times, Bhagwat said, "Incidents of unimaginable violence occurred. All of society was against these murders. While it's not always the case, but this time, some notable individuals from the Muslim community were against these actions and called them anti-Islamic. This shouldn't be an incident that is an exception. Every society should speak up."
He further stated, "Hindu society is open about these issues, even if the person accused of the crime is a Hindu. Sometimes, because of miscommunication and miscommunication, we've also suffered abuse and have been required to defend ourselves. Today's society supports us and loves us however, if we commit a crime similar to this (violence), society will be criticised. This is how Hindu society operates. Everyone should be the same way. Whatever the situation, one has to remain within the bounds of law and the Constitution."
"No, anyone's shraddha (faith) should be damaged. We have to be aware of this. We may look different, but that does not necessarily mean that we are different." Bhagwat asserted, adding, "the idea that 'we aren't part of Bharat and we require an independent location' is not true, and we've seen the negative consequences. We must remain in one place, and to do this, we must be part of Bharat."
He also said that the RSS doesn't want to "scare anyone" or "conquer others". "We are not looking to be beaten down; therefore, we strive for power. When tyrants threaten it is the obligation of everyone to defend themselves. Society should unite in the cause of truth during such times."
"People worry ' Arey Sangh wale maarenge' (RSS people will batter us). "The Hindu Sangathan will expel all of us out. The misinformation has been circulated. Because of this, we have been meeting people belonging to the minority group in the last few years," Bhagwat said.
The RSS chief said that the RSS has been engaging in such discussions for a long time and continues to have such conversations. "This attitude has been in place since the period of Dr Saab (Dr K B Hedgewar), but it was only brought out of the shadows when Dr Jilani was able to meet Guruji (M S Golwalkar). The conversations are becoming more frequent, and we hope to see them continue."