India
India-Canada diplomatic controversy: MHA grants NIA seven additional positions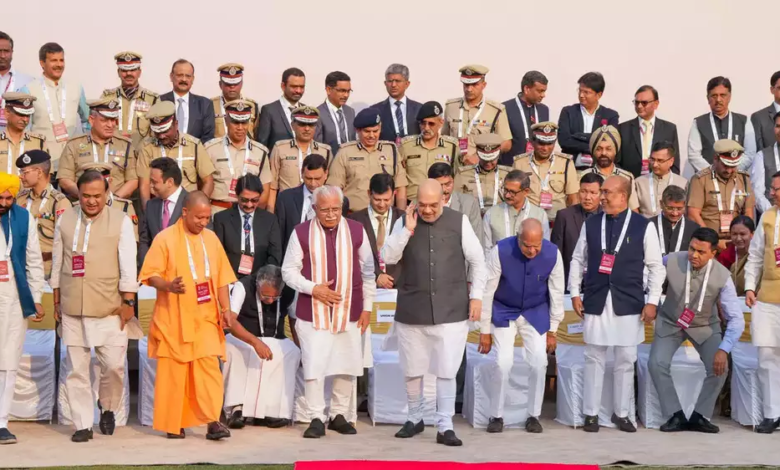 Amid THE ongoing row between Canada and India over the killing of Khalistan Tiger Force (KTF) chief Hardeep Singh Nijjar in June, the Ministry of Home Affairs on Monday approved creation of posts of an additional director general (ADG) and six inspector generals (IGs) in the National Investigation Agency (NIA).
As a strategy to combat terrorism, Union Home Minister Amit Shah stated earlier this year that all states will have NIA offices by 2024. An MHA official stated that the NIA is collaborating with other central investigation agencies and state police to dismantle terrorist networks that seek to harm India using an ecosystem-wide approach.
According to an official communication from MHA, NIA proposed creating these positions in 2021 and 2022. "The ministry has approved the posts of one additional director general and six inspector generals at the level 15 and level 14 of the pay matrix," the order states.
The MHA has decided to sanction the NIA's proposal in order to increase the agency's authority.
Currently, the NIA has four IGs who are responsible for the unit of terror financing, the north-east division, investigations, and policy. Each inspector general has a team consisting of at least two deputy inspector general (DIG) rank officers and four superintendent of police (SP) rank officers. All of them report to an officer with the rank of ADG, who reports to NIA Director General Dinkar Gupta. An official stated, "We recently sent another proposal to MHA requesting that they increase the sanctioned post of DIGs and SPs."
In 2022, the NIA registered 73 cases, including 35 cases of Jihadi terrorism, a 19.67% increase from the 61 cases registered in 2021, and the highest number in the previous three years. In 2019 and 2020, the agency filed approximately sixty cases each, according to official data.
"We have registered 73 cases in 2022, a 19.67% increase from the 61 cases registered in 2021, and a record number for NIA. These cases include 35 cases of Jihadi terror in states including J&K, Assam, Bihar, Delhi, Karnataka, Kerala, Madhya Pradesh, Maharashtra, Rajasthan, Tamil Nadu, Telangana, and West Bengal, 11 other cases in J&K, 10 related to Left Wing Extremism (LWE), five related to insurgents in the north-east, seven related to the Popular Front of India (PFI), four of Punjab, three cases of gangster-t
Officials reported that the NIA is compiling a database of FIRs, investigations, and Supreme Court decisions pertaining to terror incidents from the past 50 years. "We are hoping that in the coming year, a national database on bomb blasts, terror funding, fake currency, narcotics, hawala transactions, arms smuggling and terrorism will be available. We are attempting to construct a database of explosive materials and analyse this database using artificial intelligence (AI) to determine the terrorists' methodology. The analysis will also aid in the instruction of state ATS and criminal branch officers, according to officials.
Related Posts