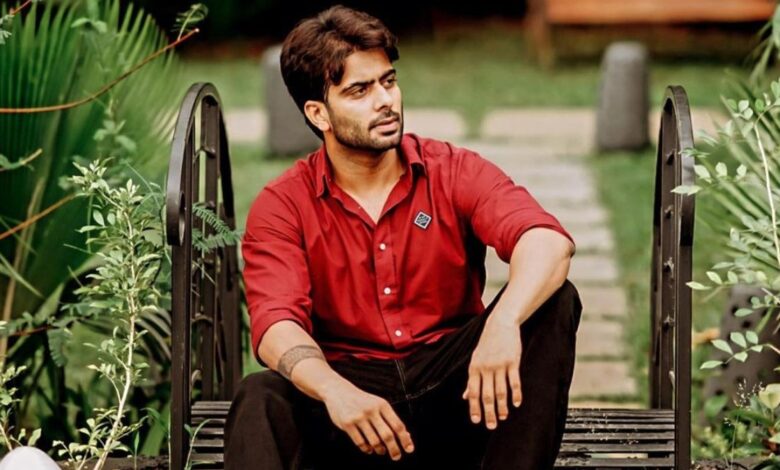 Six months after Punjabi singer Mankirt Aulakh was stopped by the National Investigation Agency (NIA) at the Mohali airport while leaving for Dubai, he was given the go-ahead by the agency last week. Though a look out circular was opened against him, Aulakh was allowed by the agency to travel for an event, The Indian Express has learnt.
Sources in Central intelligence agencies said they have received inputs that Aulakh went to Dubai to perform at a private function, and the event was organised by a businessman against whom the Enforcement Directorate are conducting a money laundering probe. The intelligence agencies shared this input with other investigation agencies and they are verifying this information.
In August last year, Aulakh, who hails from Behbalpur village of Fatehabad, had received a threat from jailed gangster Lawrence Bishnoi's rival Davinder Bambiha gang after Bishnoi and his US-based aide Goldy Brar had claimed responsibility for the murder of singer Sidhu Moosewala in May 2022. Following Moosewala's killing, Aulakh had demanded security from the Punjab police.
In 2014, Aulakh had performed a show at the Ropar jail where he referred to Bishnoi as his "brother" and prayed for his early release. Bishnoi has been in jail since 2014 after he was arrested during an encounter with the Rajasthan police. In November last year, Aulakh was questioned by the NIA for his alleged links with Bishnoi.
After questioning Aulakh, the NIA opened a look out circular against the singer in March, barring him from travelling and did not allow him to board the flight at Shaheed Bhagat Singh International Airport for Dubai where he had to perform at a show.
There are two types of look out circular – one detention and second arrest. In detention, the immigration department informs the investigation agency concerned that it has detained the suspect, while in arrest, it takes the suspect into custody and then informs the investigation agency. "NIA has put his name on the detention look out circular list, but he can fly if the investigation officer allows him. Aulakh made a request to the NIA and he was allowed (to go to Dubai) after the matter was discussed with senior officials at NIA Delhi headquarters," a source said.
A chargesheet filed by the NIA against Arshdeep Singh Gill alias Arsh Dalla and other gangsters earlier this year had alleged that eight persons, including Aulakh, are on the target of the Bambiha gang. "Investigation has also revealed that they have conspired with Pakistan-based conspirators/associates over phone from a jail," the chargesheet stated.
Related Posts