India
In a money laundering investigation, the ED conducts raids on an IAS officer and others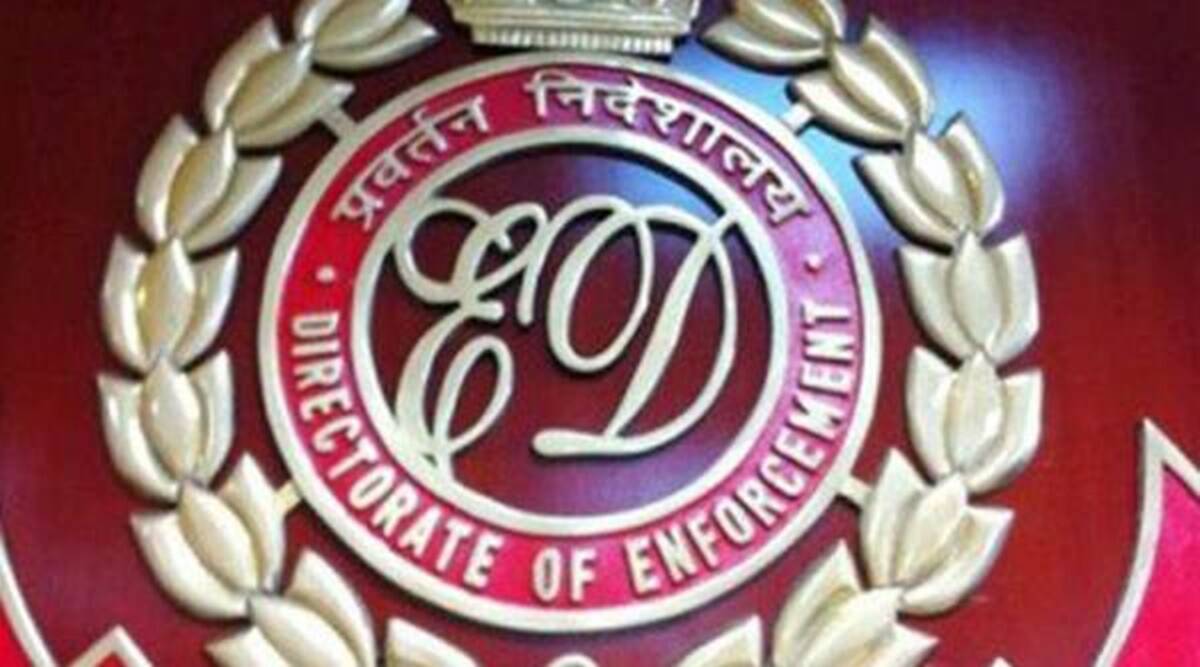 Friday, the Enforcement Directorate conducted raids at 16 locations in Chhattisgarh, including the residence of an IAS officer, as part of an ongoing investigation into a money laundering case involving an "illegal" fee on coal transportation in the state. In addition to the IAS officer, local political aides and coal traders were raided, according to reliable sources.
According to sources, IAS officer P Anbalgan, Secretary of the Water Resources Department with additional responsibility for Tourism and Culture, had properties raided on Friday. The IAS officer from the class of 2004 formerly served as the Secretary of the Department of Mineral Resources in the current Congress administration.
"During his term as the state's mining secretary, the mechanism for transporting coal was altered from online to manual. This aided the con artists in levying unlawful fees on coal transportation. The total revenue gained in this manner is close to Rs 560 crore, according to an ED official.
D Alarmelmangai, Anbalgan's wife, is also an IAS official (2004 batch) and is assigned as Secretary of the Urban Administration and Development Department and the Finance Department. She previously held the position of Director of Geology and Mining under the present government.
In October of last year, the ED initiated an investigation into the issue after conducting raids on another IAS officer, Sameer Vishnoi, and many businessmen. Later, it arrested them along with the then-Deputy Secretary of Chief Minister Bhupesh Baghel, Saumya Chaurasia.
The Enforcement Directorate asserts that state officials and politicians were involved in an unlawful tax on coal transportation that generated Rs 1-2 crore per day.
While detaining Laxmikant Tiwari and Sunil Kumar Agarwal of the Indramani Group in connection with the case along with Vishnoi last year, the agency said that Raigadh Collector Ranu Sahu and the accused scam's ringleader Suryakant Tiwari were missing.
"During the course of the search and investigation, Laxmikant Tiwari revealed that he handled between 1 and 2 crore rupees of extorted funds daily. A large coal trader, Sunil Kumar Agrawal of Indramani Group, was discovered to be involved in this scheme… Vishnoi and his wife were discovered to be in possession of Rs 47 lakh in unaccounted cash and 4 kg of gold jewellery, the ED claimed in a statement at the time.
Senior bureaucrats, businesses, politicians, and intermediaries, according to the Enforcement Directorate, extorted Rs 25 per tonne through an unlawful charge, reportedly as part of a huge scheme involving a cartel.
According to the ED, the proceeds of crime were used for "investing in Benami assets, bribing officials to influence senior authorities, and also by or for political executives on behalf of the state."
On his way to an interactive session with the people of the Korba district on Friday, Chief Minister Bhupesh Baghel questioned the ED's ongoing raids, asking why the federal agency never investigated corruption committed by the previous BJP administration in the state.
With ENS, Raipur