India
ED seizes a retired IAS officer's assets in a money laundering case, totalling over Rs 20 crore.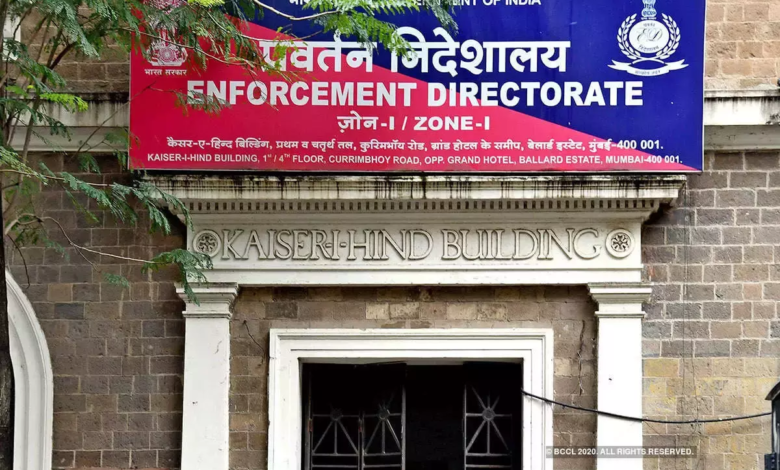 The Enforcement Directorate (ED) announced on Wednesday that it had attached assets, including a flat and land tracts, as well as fixed deposits totalling more than Rs 20 crore, belonging to a retired IAS officer who previously served as an additional secretary in the Uttarakhand government.
"The action was taken as part of a money laundering investigation against the officer, Ram Bilas Yadav, in a case involving the alleged ownership of disproportionate assets. According to an ED representative, the federal investigation agency apprehended Yadav on May 19.
"A provisional order has been issued under the Prevention of Money Laundering Act (PMLA) for attaching a flat, land parcels and buildings constructed on them valued at Rs 18.33 crore and movable properties in the form of fixed deposits worth about Rs 2.03 crore in the name of Yadav and his family," the spokesperson said.
"The attached assets also include a house located at Janta Vidyalaya in Gudamba, Lucknow, as well as a building complex and the Late Ramkaran Dada Memorial Trust in the Ghazipur district of Uttar Pradesh," the spokesperson said.
The entire value of these properties, as determined by ED, was Rs 20.36 crore. "The money laundering case stems from an FIR filed against Yadav by the Uttarakhand government's vigilance establishment in the past for alleged possession of assets disproportionate to his known sources of income," the spokesperson explained.
"It is alleged that during the audit period from January 1, 2013, to December 31, 2016, Yadav earned Rs 78,51,777 from his known sources of income, while his expenditures amounted to Rs 21,40 crore. Therefore, he has been accused of amassing disproportionate assets to Rs 20,61 crore, which is 2,626 percent more than his known sources of legal income, the ED said.
Related Posts