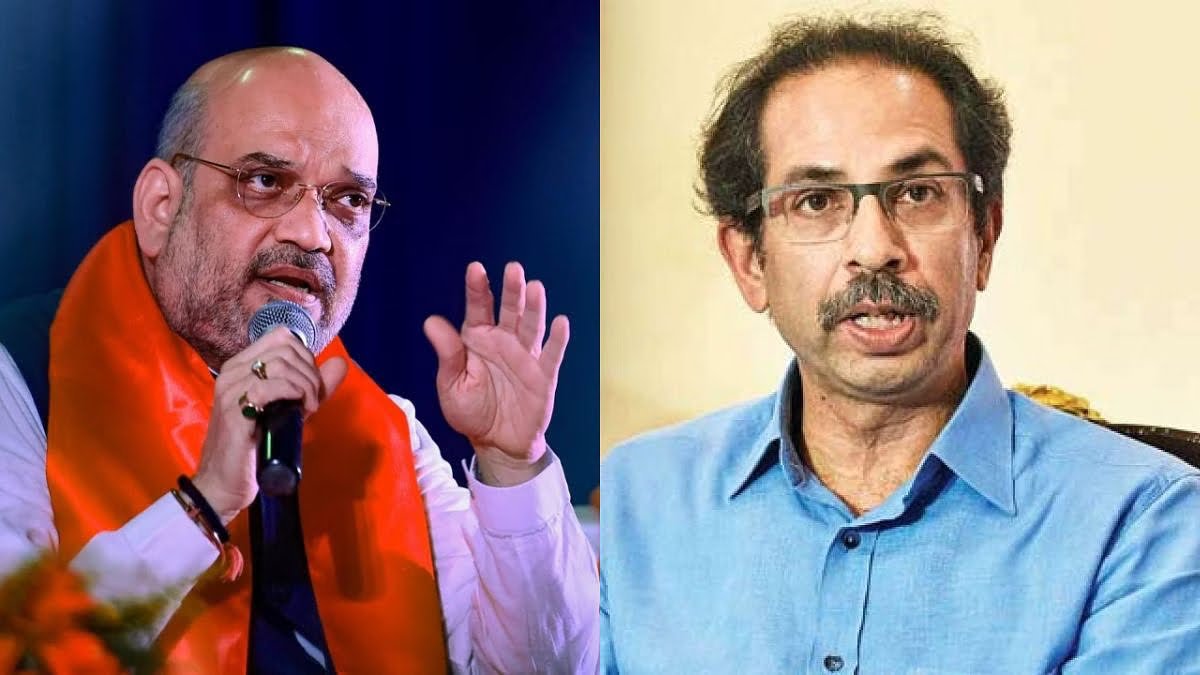 After losing the party name and symbol to the group led by Eknath Shinde and the Election Commission of India (ECI), former Maharashtra chief minister Uddhav Thackeray took a shot at Union home minister Amit Shah on Sunday by quoting the famous line from the Bollywood movie "Mr. India": "Mogambo khush hua." During a meeting with people from the north Indian community in Andheri, Thackeray went after Shah, who had said about the ECI's order, "bring out the absolute truth" (doodh ka doodh aur pani ka pani ho gaya).
"Mogambo khush hua" about the Election Commission's order, he joked, comparing Shah to the villain "Mogambo" from the Anil Kapoor movie Mr. India.
A day after the Election Commission gave the Shinde-led group the name "Shiv Sena" and the symbol "bow and arrow," Shah, who was in Pune at the time, said that the decision proved that the truth always wins.
The home minister of the Union said, "Yesterday the Election Commission made 'doodh ka doodh, aur paani ka paani'. Yesterday, the words "Satyameva Jayate" became important. Shinde ji got the party symbol of a bow and arrow and the name "Shiv Sena.""
Taking swipe at Shah, Thackeray said, "Yesterday, someone who had been to Pune asked how things were going in Maharashtra. Then he heard back from EC that they had decided in their favour. The same person then said, "All right, Mogambo Khush Hua.""
"Like Mogambo, who wanted to rule the country by dividing people, Shah and his party are using the divide-and-rule policy in India," Thackeray said.
The former chief minister also went after Prime Minister Narendra Modi, calling central agencies like the Enforcement Directorate (ED) and the Central Bureau of Investigation (CBI) his "wolves."
Thackeray was talking about Modi's recent speech in Parliament where he said that he alone had defeated all the opposition. He said, "He sends his wolves like ED and CBI against the opponents and then says he fights alone."