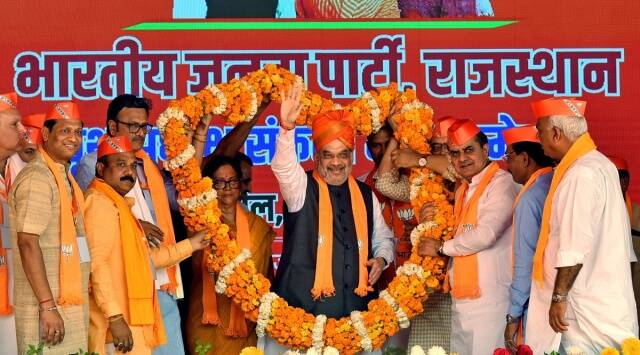 On Saturday, Union Home Minister Amit Shah attacked the governing Congress party over the ongoing conflict between Chief Minister Ashok Gehlot and former Deputy Chief Minister Sachin Pilot.
Shah stated, while speaking at the 'Booth President Sankalp Maha Sammelan' in Bharatpur, 'The people of Rajasthan elected the Congress party. Now two individuals are vying for power; Gehlot ji refuses to step down, while Pilot ji desires to become (the CM). Why are you squabbling, Bhaiyya? The BJP will form the next government. They are battling over something that does not exist."
"Arey Pilot ji aap kitna bhi karo aapka number nahi aayega. Aapka contribution shayad zameen par thoda Gehlot ji se zyada ho sakta hai, magar Congress ke khazane mein Gehlot ji ka contribution zyada hai (Pilot ji, no matter how much you contribute, Gehlot ji's contribution will be sufficient. Perhaps your contribution on the ground is greater than Gehlot ji's, but Gehlot ji's contribution to Congress is greater," he said.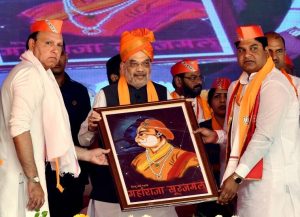 On April 11, Pilot sat on a symbolic five-hour fast to demand action in alleged corruption cases involving former chief minister Vasundhara Raje. Shah stated, "Pilot ji can come up with any excuse to sit on a dharna, but your number will never come."
"These individuals have pillaged Rajasthan. "This Gehlot government is one of the most corrupt governments in India since independence," he said, adding that the Congress party benefits from the proceeds of corruption.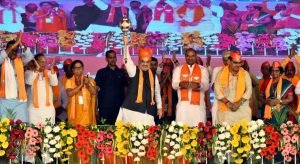 He accused the Congress government of nepotism, casteism, and appeasement with a "naked display of violence," alleging that there were "planned riots in Chhabra, Bhilwara, Karauli, Jodhpur, Chittorgarh, Nohar, Mewat, Malpura, and Jaipur" but the state government did not take "strict measures" to address them due to vote-bank politics.
In reference to the recent acquittal of the 2008 Jaipur bombing suspects by the Rajasthan High Court, he stated, "There were bombings in Gujarat and Rajasthan. Under Vasundhara ji's administration, all were apprehended, incarcerated, and sentenced to execution by hanging. There was an appeal in the High Court, but in order to win votes, the Gehlot government did not contend effectively, and all the bomb blast defendants were acquitted. Gehlot ji, you ought to feel humiliation. You are playing vote-bank politics with the deaths of bomb explosion victims."
He stated that the Gehlot administration operates on three Ds: Dange (riots), Durvyavhar (misconduct) with women, and Dalit atyachar (atrocities).
The BJP will not only win with a two-thirds majority in the upcoming Assembly elections, but will also win all 25 Lok Sabha seats in 2024 for the third time in a row, after 2014 and 2019.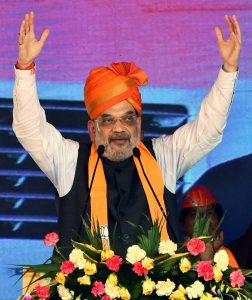 "Under Modi ji's leadership, the party is winning at all levels of government, from the panchayat to the parliament." When we had only two MPs, Congress leaders used to make fun of us in the Parliament. Now, that Congress party is no longer the leader of the opposition," he said.
On Saturday, thousands of booth-level BJP activists from approximately 4,700 booths in 19 Assembly constituencies within four districts of the Bharatpur division participated in the event.
Related Posts