India
Jagan Mohan Reddy meets with Modi, Shah, and Sitharaman to discuss outstanding state matters.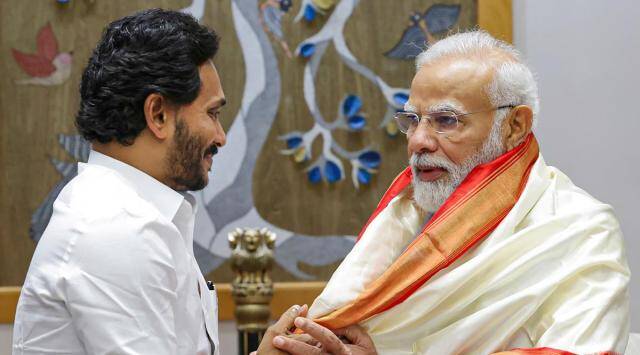 Wednesday, Chief Minister of Andhra Pradesh, Y S Jagan Mohan Reddy, met with Prime Minister Narendra Modi to discuss pending state initiatives. He also conferred with Union Home Minister Amit Shah and Finance Minister Nirmala Sitharaman in this location.
According to sources, during an hour-long meeting with the prime minister, Reddy discussed a variety of pending issues, including state bifurcation, the Polavaram irrigation project, the construction of a steel mill in the YSR Kadapa district, and financial assistance for new medical colleges.
Chief Minister of Andhra Pradesh, Shri @ysjagan met Prime Minister @narendramodi. pic.twitter.com/NfubGy8otj

— PMO India (@PMOIndia) July 5, 2023
The Prime Minister's Office (PMO) tweeted, "Chief Minister of Andhra Pradesh, Shri @ysjagan, met with Prime Minister @narendramodi." Additionally, a picture of the meeting was posted.
The chief minister of Andhra Pradesh also brought to Modi's attention the delay-related increase in the Polavaram project's construction costs to Rs 55,548.87 crore. To expedite the project, he stated that the state government requires Rs 17,144 crore for the first phase of construction, which is currently under contemplation by the central hydropower department.
Sources added that the CM requested that the Centre reimburse the Andhra Pradesh government for Rs 1,310,15 crore spent on the project's construction. Later, Reddy, who frequently expresses these concerns during his visits to the nation's capital, departed for Vijayawada.
Related Posts