India
After a collision of goods trains, the braking issue recurs.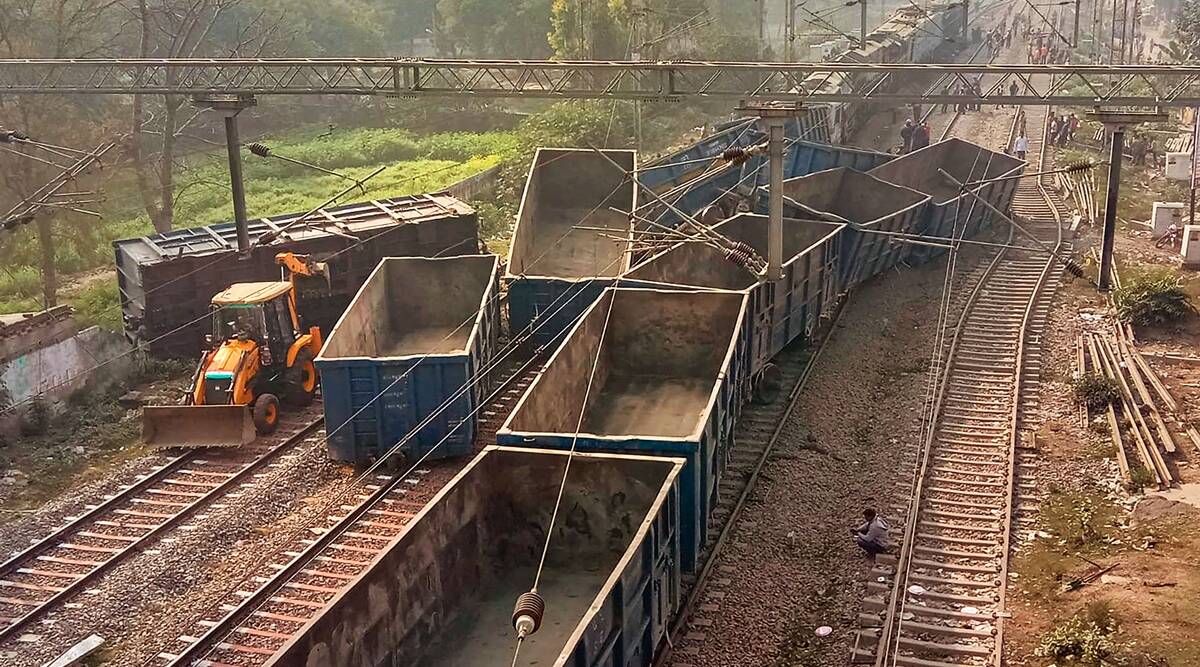 The Railways is trying to fix the problem of its goods trains' erratic braking systems. On Thursday, two goods trains that were both equipped with this system crashed into each other in Uttar Pradesh because one of them didn't stop and ran a red light.
At 5:30 a.m., the trains ran into each other at the Sultanpur station in the Lucknow division. One of the trains was carrying coal and going 65 kilometres per hour. The other was empty and came from the opposite direction.
The loaded train had 39 waggons with a broken Bogie-Mounted Brake System (BMBS). For the past few months, Railways engineers and the German company that made the technology have been looking for a solution but haven't been able to find one.
In November, this problem was first reported by the Indian Express. The brake cylinders for BMBS are attached to the bogie, which is the trolley that connects the two wheels. There are two carts on each waggon. With traditional systems, there were about 72 moving parts involved in stopping. With BMBS, that number is cut to about 40. The goal was to improve safety and reliability while cutting down on maintenance.
On Thursday, eleven waggons went off the track, which stopped 15 passenger trains or sent them in a different direction. The Indian Express has learned from internal communications that the preliminary findings said the brake didn't work.
Two days before the head-on crash, Railway Minister Ashwini Vaishnaw held a meeting to look at the situation.
Sources say that this system's German supplier, Knorr-Bremse, should have a technical fix in the form of a new brake cylinder design by the end of March. Knorr-Bremse has asked its designers in the US and Germany to find a solution.