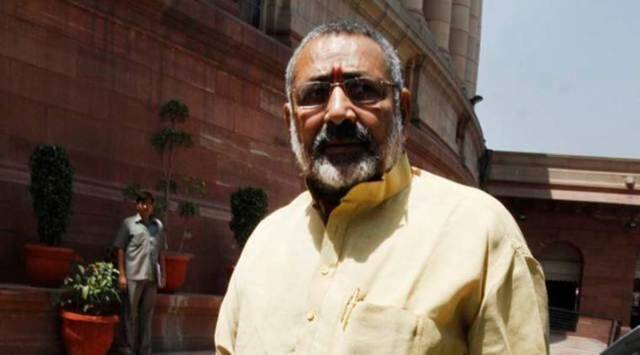 Union minister Giriraj Singh on Tuesday targeted Bihar Deputy Chief Minister Tejashwi Yadav for allegedly referring to slain gangster-politician Atiq Ahmad with an honorific and said he should "hang photographs of the don in his office".
The Begusarai MP said, "I think the Bihar chief minister and deputy chief minister should hang pictures of the PFI and dons in their offices."
"Osama Bin Laden was once called "Osama ji" by Congress leader Digvijay Singh. He said, "They'll do anything to get votes."
"They haven't said a word about Umesh Pal's death, so why are they upset now?" Singh added.
Yadav called the dead gangster "Atiq ji" in heated comments to the media.
Yadav had said, "What has happened in Uttar Pradesh is not the death of Atiq ji, but the death of law."
Ahmad, who was 60 years old, and his brother Ashraf were killed by three men who pretended to be journalists and shot them while they were talking to the media on Saturday night in Prayagraj, Uttar Pradesh. They were on their way to a medical college for a test.