India
Both Houses adjourned on the opening day after Opposition protests over Manipur violence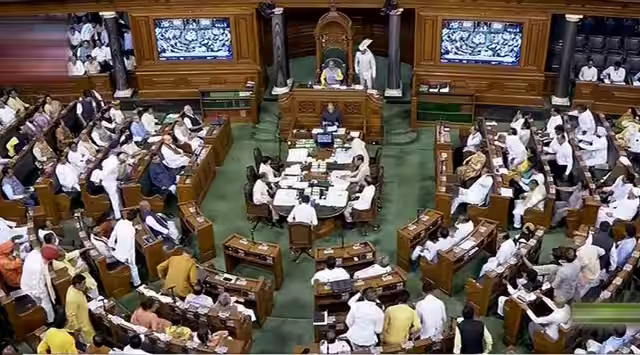 Thursday afternoon, both houses of Parliament were adjourned for the day after opposition party members caused a commotion and demanded a discussion of the Manipur issue.
As soon as the Lok Sabha convened at 2:00 pm on the first day of the Monsoon Session, opposition party members began shouting slogans about the violence in Manipur. They chanted, "Pradhan Mantri sadan me aao" (Let the prime minister enter Parliament).
A day after a video of two women from the Kuki-Zomi community in Manipur being paraded nude by a mob of men began circulating on social media, the Monsoon Session began.
Union Minister of Parliamentary Affairs Pralhad Joshi stated that the government is prepared to discuss Manipur in both houses of Congress. "I want to make it clear for the record that, in response to the Opposition's request for a discussion about Manipur, we have clearly stated, and Rajnath Singh has also stated, that we are willing to hold a discussion in both the Houses."
"Manipur [violence] is a sensitive issue… It is an extremely delicate matter. Therefore, we desire a discussion to which the home minister will provide a detailed response. Therefore, I request that the House be permitted to operate efficiently. Humans are observing. There are numerous crucial bills that must be implemented. Joshi stated, amidst the Opposition's chanting of slogans, that there are a number of crucial issues that must be addressed.
"We are prepared for a discussion regarding Manipur. Let the Speaker of the House determine the date. We are prepared. I wish to clarify," Joshi continued.
The chair, Kirit Premjibhai Solanki, urged the opposition members to allow the House to function. Solanki stated that the House is intended for debate. He stated that the government is willing to discuss the violence in Manipur.
Solanki adjourned the House for the day when the protesting Opposition members did not relent.
Similarly, the chairman of the Rajya Sabha, Jagdeep Dhankhar, adjourned the meeting for the day in response to the opposition's persistent sloganeering.
In his first remarks regarding the May 3 violence in Manipur, Prime Minister Modi stated on Thursday that his heart is filled with grief and anger over the "shameful" incident, and that what happened to these daughters of Manipur will never be forgiven and no perpetrator will be spared.
Related Posts