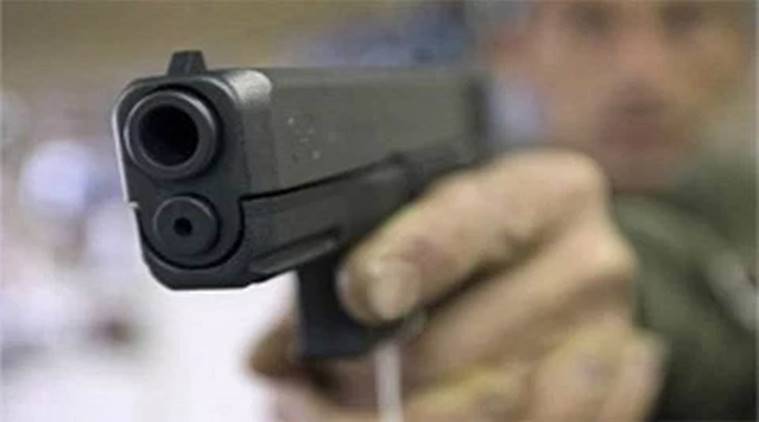 On Friday night, suspected Maoists shot and killed the deputy chief of the BJP's Narayanpur district in Chhattisgarh. This is the second time in a week that a BJP leader has been killed in the state.
The thing happened around 8 pm. Superintendent of Police in Narayanpur, Pushkar Sharma, said that two attackers on a motorcycle went to Sagar Sahu's home in the Chotedongar area, shot him twice, and then ran away.
At the time of the shooting, Sahu's wife was the only family member in the house. The police said that the BJP leader was shot in the head and neck.
Sahu was taken to a hospital nearby and then sent to Narayanpur District Hospital, where he died from the bullet wounds.
"On Saturday morning, a post-mortem was done at the district hospital. At first glance, it looks like an attack by a small group of Maoists. "There are more searches and investigations going on," a police officer said.
The officer said that the two shells found at the scene of the crime look like they were fired from an AK-47, but a forensic analysis is the only way to be sure. The officer also said that it is known that senior Maoist cadres use AK-47s.
On February 5, three Maoists killed Neelkanth Kakem, who was 48 years old and the head of the BJP's Awapalli area in the district of Bijapur. Kakem and his wife were on their way to Kakem's village, Paikram, to meet Kakem's nephew when three men with sharp weapons attacked Kakem and killed him right away. Police say that the attackers left a note at the scene telling him and other people not to join BJP activities.
Former BJP MLA for Narayanpur, Kedar Kashyap, said, "Sagar Sahu had been threatened with death two months ago. He told former SP Sadanand Kumar, but nothing was done at the time." The Deccan Era tried to get in touch with Sadanand Kumar, but he didn't answer.
The current SP, Pushkar Sharma, said, "We haven't heard anything bad from Sahu in the past year."
At Sahu's funeral in Narayanpur, party leaders like J.P. Nadda, the former chief minister Raman Singh, and Arun Sao, the president of the BJP in Chhattisgarh, were present.
Raman Singh said that people are going after the BJP and killing its leaders. "Congress's inept government has bowed down to criminals. Dau Bhupesh Baghel, remember that every murder will be traced back to you… Now there will be real "justice," not the "injustice" of Congress, he wrote on Twitter in Hindi.
Kedar Gupta, a spokesman for the BJP in the state of Chhattisgarh, said, "In Bastar, Maoists are playing Holi with blood. They are specifically killing BJP leaders and people who work for them. Whose orders are these murders being carried out? In Jagdalpur, another BJP leader was killed, but the police said it was a case of "hit-and-run." We strongly condemn the killings, and those who killed Adivasi leaders of the BJP will be brought to justice."
A local BJP leader said that Sahu had never run for office but had been an active BJP member for 25 years. He was in charge of the BJP's Kisan Morcha and worked to get an iron ore mine in Narayanpur approved. He had been threatened because of this, so he told the police. "Two years ago, Maoists put a threat letter in the jungle," said a BJP leader who asked not to be named.