India
Doval meets with Sullivan and says that ideas need to be turned into actions.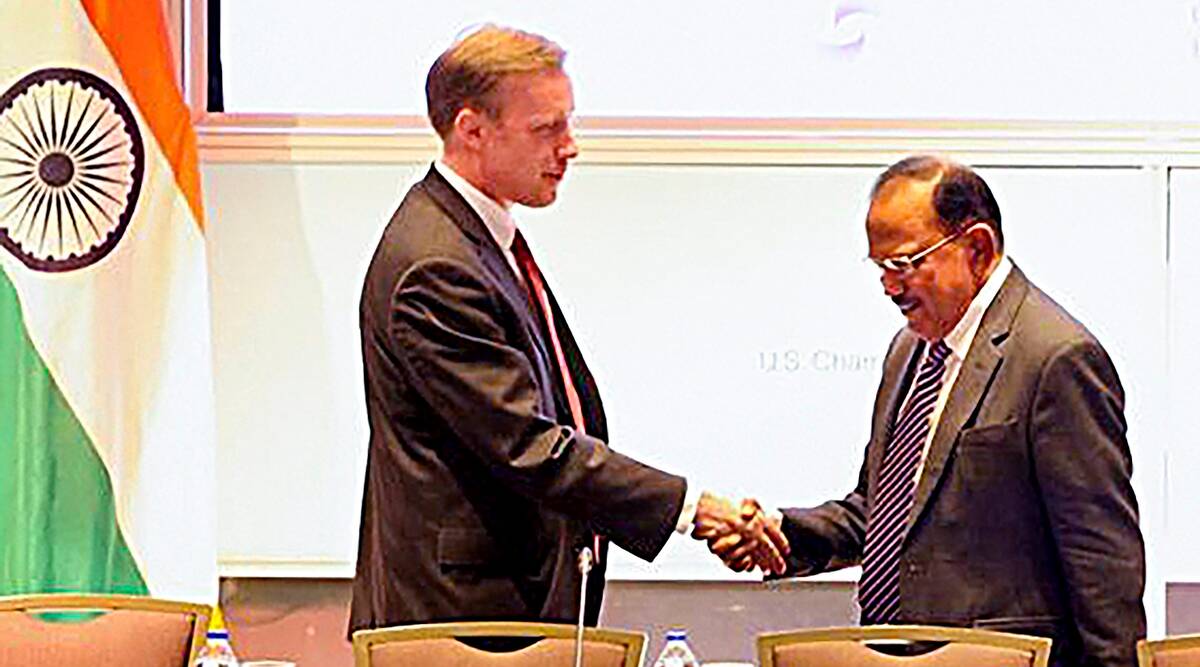 National Security Adviser Ajit Doval met with his US counterpart Jake Sullivan in Washington, DC, and stressed the need to "turn intentions and ideas into actions and specific deliverables through focused steps in a time-bound manner," sources said.
Doval is in the US to take part in the Initiative on Critical and Emerging Technologies, which is the first high-level discussion on how to work together on technology (iCET).
The iCET was announced in May of last year during talks between US President Joe Biden and Indian Prime Minister Narendra Modi in Tokyo. It is being led by the National Security Councils of both countries.
It focuses on making the US and India work together better on technologies that will boost global growth, make both countries more competitive economically, and protect their shared national security interests.
Before the meeting, the US-India Business Council (USIBC) of the US Chambers of Commerce held a roundtable with the two NSAs.
"iCET is about a lot more than just sharing technology. It's a way to speed up our strategic convergence and policy alignment," said Sullivan.
Secretary of Commerce Gina Raimondo was at the roundtable, and Sullivan talked about the work that both governments need to do.
He said that the US and Indian governments want to make a "list of firsts," including "firsts in removing barriers—on both sides—to help you all be more ambitious." "At the RoundTable on Critical and Emerging Technologies, hosted by USIBC @USChamber, Secretary of Commerce Gina Raimondo and NSAs Ajit Doval and Jake Sullivan @JakeSullivan46 met with representatives from industry, academia, and thought leaders. The Indian embassy in the US tweeted, "Detailed disc.on building an India-US trusted partner ecosystem."
Sullivan talked about how iCET will speed up the US's strategic technology partnership with India and help promote the democratic values that both countries share. He also said that businesses, educators, and investors play a very important role and urged the people there to work hard to strengthen business and academic ties between the two countries. He said that he and Doval would work together to get rid of problems on both sides.
On Tuesday, Sullivan and Doval, along with their powerful delegations, are going to meet at the White House for the first iCET dialogue.
In a USIBC statement, Doval and India's Ambassador to the US, Taranjit Singh Sandhu, talked about India's impressive ability to develop and use technology. They also talked about how India uses technology not only to help its economy grow, but also to bring people together.
Both Doval and Sandhu liked that the iCET was started, since the strengths of the Indian and American economies complement each other and the two countries' strategic interests are becoming more similar.
Doval also met with General Mark Milley, who is the head of the US Joint Chiefs of Staff, and they had a "fruitful" conversation about how India and the US can work together better.
(With PTI inputs from Washington DC)