India
Due to likely problems with climate change and a rise in the cost of inputs, the agriculture sector needs a "re-orientation."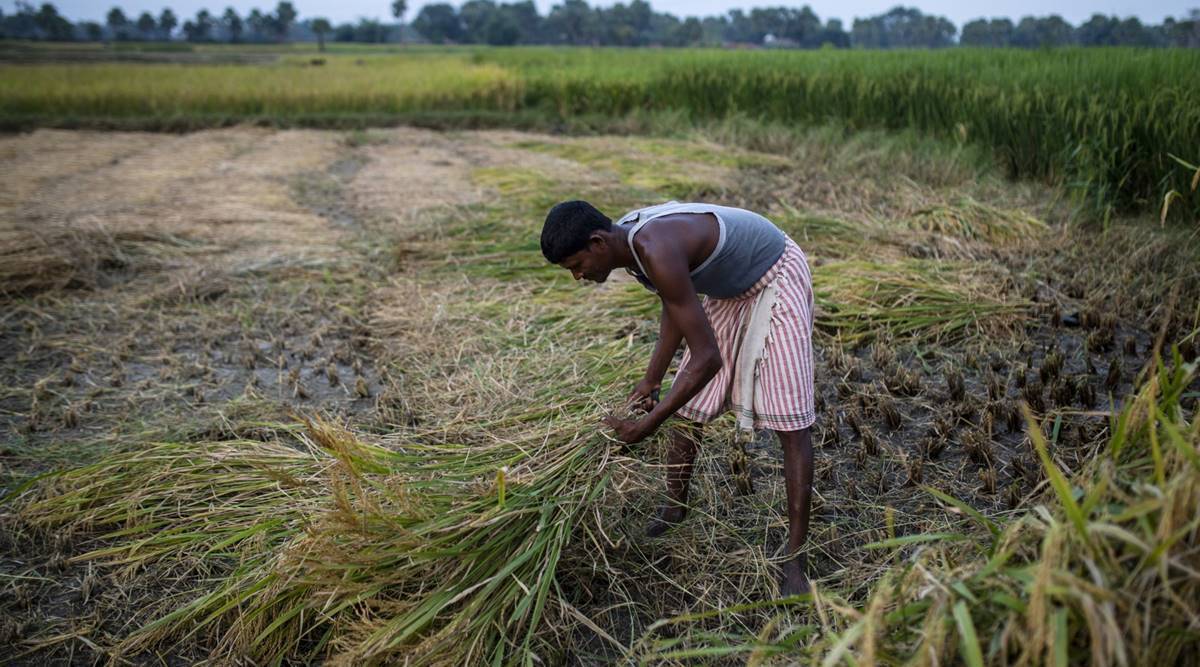 The Economic Survey 2022-23 said on Tuesday that Indian agriculture has done well, but the sector needs a "re-orientation" because of problems like the bad effects of climate change, small landholdings, and rising input costs.
Finance Minister Nirmala Sitharaman gave the Survey to Lok Sabha. It said, "Over the last six years, the Indian agriculture sector has grown at an average rate of 4.6% per year. It grew by 3.0% in 2021-22, which was less than the 3.3% growth in 2020-21."
Strong growth in agriculture led to a drop in the number of MGNREGS jobs needed each month from one year to the next.
"Over the past few years, India has quickly become a net exporter of agricultural goods. India's exports of agricultural and related goods grew by 18% from the year before to 2020-21. "During 2021-22, agricultural exports hit a record high of $50.2 billion," it said.
"This period of strong performance could be attributed to the steps the government has taken to support farmer-producer organisations, encourage crop diversification, and improve agricultural productivity through support for mechanisation and the creation of the Agriculture Infrastructure Fund," the report said. But the Survey showed that Indian agriculture needs to change in order to deal with problems like climate change and rising costs of inputs.
"Indian agriculture has done well, but the sector needs to be refocused because of problems like the negative effects of climate change, fragmented landholdings, sub-optimal farm mechanisation, low productivity, hidden unemployment, rising costs of inputs, etc.," it said.
The Survey also said that how well the agriculture sector does is "critical" to the country's growth and job market.
"Investment in the sector needs to be encouraged by making credit accessible, affordable, and on time. The government's help with income through PM Kisan, the PMFBY's work to improve institutional finance and insurance, the push for Kisan Credit Cards, and access to machines and tools that boost productivity have all been very important, the Survey said.
"Focusing on the horticulture sector and putting more effort into related activities has given farmers a wider range of ways to make money, making them better able to handle bad weather. All of these projects have helped the sector grow in a way that is sustainable and includes everyone, the report said.
The Survey also said that putting more attention on developing the food processing sector can cut down on food waste and loss and increase the length of time food can be stored, which means farmers will get better prices. It said that programmes like e-NAM and the Promotion of Farmers Producers' Organizations Formation had been put in place to strengthen the agricultural market.
Interventions like the Pradhan Mantri Kisan SAMPADA Yojana (PMKSY), the Pradhan Mantri Formalisation of Micro Food Processing Enterprises Scheme (PMFME), and the Production Linked Incentive Scheme have been made to help the food processing industries take advantage of their links with the agriculture sector.
"A well-developed food processing sector with better infrastructure like cold storage and better logistics helps reduce waste, add value, make sure farmers get more money, create jobs, and earn more from exports," it said.