India
Government launches intranasal vaccination; a symbol of innovation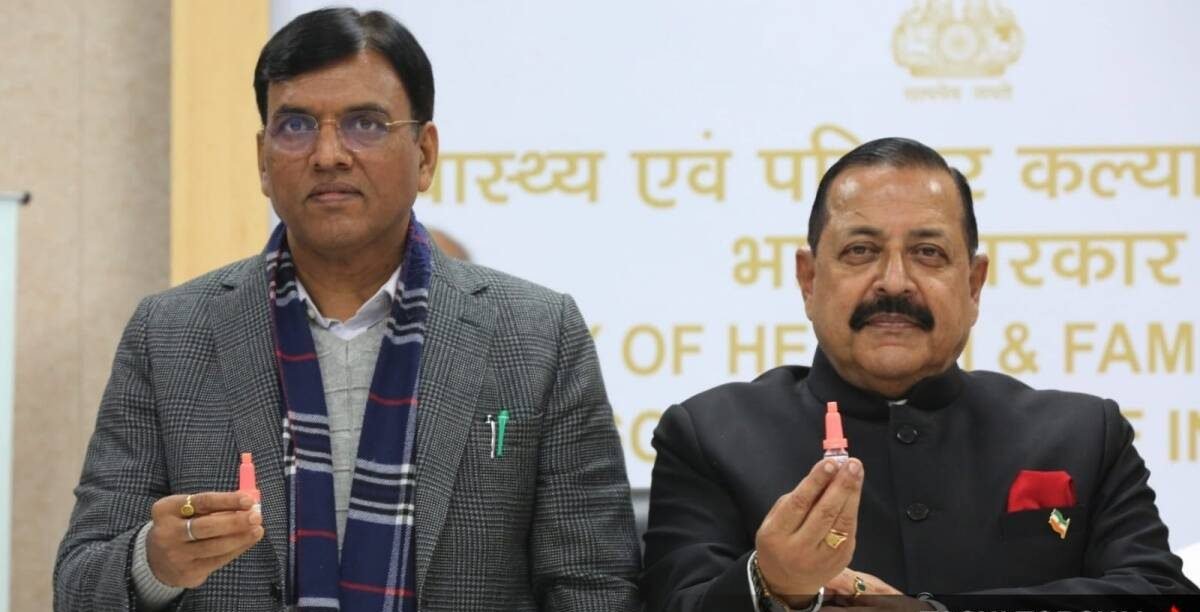 On Republic Day, Bharat Biotech launched its intranasal vaccine Incovacc in the presence of Union Health Minister Mansukh Mandaviya and Union Science Minister Jitendra Singh, nearly one month after its incorporation into the nation's Covid vaccination campaign.
For those who have already had two doses of Covaxin or Covishield, this vaccination will serve as a third booster dose. According to the business, it will cost Rs 325 for the Central government and states putting significant orders, and Rs 800 for private companies.
In hospitals that have placed advance orders, administration of the needle-free vaccine is expected to commence. The vaccine has been added to the government's vaccine management website, CoWIN.
"Proud to launch Incovacc, the world's first intranasal vaccine for Covid, on Republic Day alongside Minister Jitendra Singh Ji. An impressive display of India's research and innovation capabilities under the leadership of Prime Minister Narendra Modi Ji. I congratulate Bharat Biotech on this accomplishment. This is a remarkable accomplishment and a testament to the innovative passion of our scientists," Mandaviya tweeted.
The introduction of the intranasal vaccine comes as the country continues to register less than two hundred cases each day. The decision was made at the end of December, when there was a rush to expand coverage of the booster dose in response to a spike in cases reported from China and Thailand.
In India, a total of 22.4 billion precautionary doses have been delivered, covering approximately 27% of all age groups. Despite the government's 75-day free immunisation programme last year, coverage remains low.
EXPLAINED
One more in stockpile
Incovacc is the first intranasal vaccination against Covid to be authorised. The delivery technique can create immunity in the mucosal membrane (in the nose and mouth) and provide enhanced protection against infection, according to experts.
Nonetheless, over ninety percent of those over the age of 12 have received their initial immunisation doses.
Dr. Krishna Ella, Executive Chairman of Bharat Biotech, stated, "With the launch of iNCOVACC today, we have accomplished our goal of developing a revolutionary vaccine delivery platform for intranasal administration. It demonstrates India's ability to innovate for itself and the globe. We and the nation are prepared for future COVID-19 variations and other infectious diseases."
The Covid spike protein is carried by a modified chimpanzee adenovirus that cannot reproduce within the body, according to officials. It was created in collaboration with Washington University-St. Louis by Bharat Biotech. Bharat Biotech was responsible for product development and manufacture while the US university created the vector that contains the spike protein and conducted pre-clinical tests.
Mission Covid Suraksha under the Department of Biotechnology and Biotechnology Industry Research Assistance Council supported the development of the vaccine (BIRAC).
As an intranasal vaccine, BBV154 has the ability to create local antibodies in the upper respiratory tract, hence reducing the risk of infection and transmission, according to Bharat Biotech, a Hyderabad-based company that also produces Covaxin.