India
Odisha begins an investigation into the conditions of backwards sections.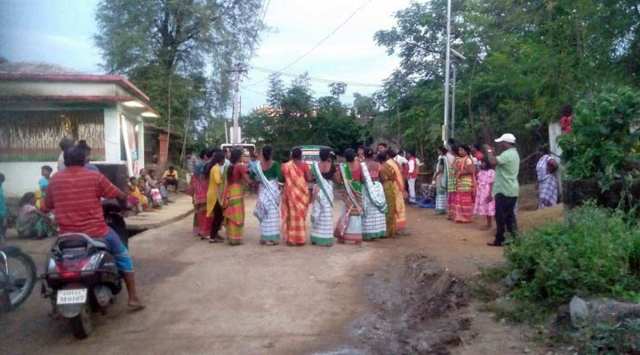 On Monday, an investigation into the social and educational conditions of backwards sections began in Odisha. This exercise, which is a first for the state, is being conducted by the Odisha State Commission for Backwards Classes (OSCBC) until May 27.
The survey will collect data from members of backwards classes on a variety of indicators, including educational standing, the last institution attended, occupation, and marital status. Caste-related documents, Aadhaar numbers, voter identification cards, passport numbers, PAN numbers, ration card numbers, and mobile phone numbers will also be requested.
The information will be collected at OSCBC-designated survey centres or online. These survey centres, which have been established in nearly every ward in 314 blocks in rural areas and 114 municipal bodies in urban areas, allow the chiefs of backwards-class families to share their information.
This method differs from that used in the ongoing caste census in Bihar, in which enumerators acquire household information door-to-door.
Justice Raghunath Biswal, chairman of the OSCBC, stated that the primary survey will continue until May 20, after which a special campaign will be conducted until May 27 to ensure that no eligible household has been overlooked.
"There will also be a survey after May 27 in the event that any eligible households were overlooked. It will take approximately five months to publish the findings, Biswal told reporters.
208 communities in Odisha are designated as backward castes. In addition, the state government has recently issued an ordinance to add 22 additional castes/communities to its list of Socially and Educationally Backwards Classes (SEBCs). These 22 castes/communities have already been notified as Other Backwards Classes (OBCs) by the Centre.
Sources indicate that backward classes make up approximately 54% of the state's total population, despite the fact that no formal survey has ever been conducted on this subject.
The exercise takes place one year prior to the state's Assembly and general elections.
With the BJP attempting to gain the support of OBCs across the nation, including in Odisha – Union minister Dharmendra Pradhan, one of the prominent BJP faces from Odisha, belongs to the OBC community, as does BJP state unit president Manmohan Sama – it has been suggested that the current survey is the BJD government's attempt to counter this.
The BJP and Congress have harshly criticised the decision to conduct the survey one year prior to elections, alleging that it is being done to gain political traction among the backwards classes.
Odisha, Bihar, and Maharashtra had previously requested that a caste census be conducted by the central government. Not receiving a favourable response, the state government led by Naveen Patnaik decided to conduct the backwards classes survey through the OSCBC.
Minister of State SC/ST Development and Backwards Classes Welfare Jagannath Saraka stated that gathering precise data on the socio-educational conditions of backwards communities was "crucial" for the formulation of effective policies.
SEBCs presently have a reservation of 11.25 percent for government jobs in Odisha, but none for the education sector.