India
The "Hindu Rashtra" idea goes against the ideas of Mahatma Gandhi: Nitish Kumar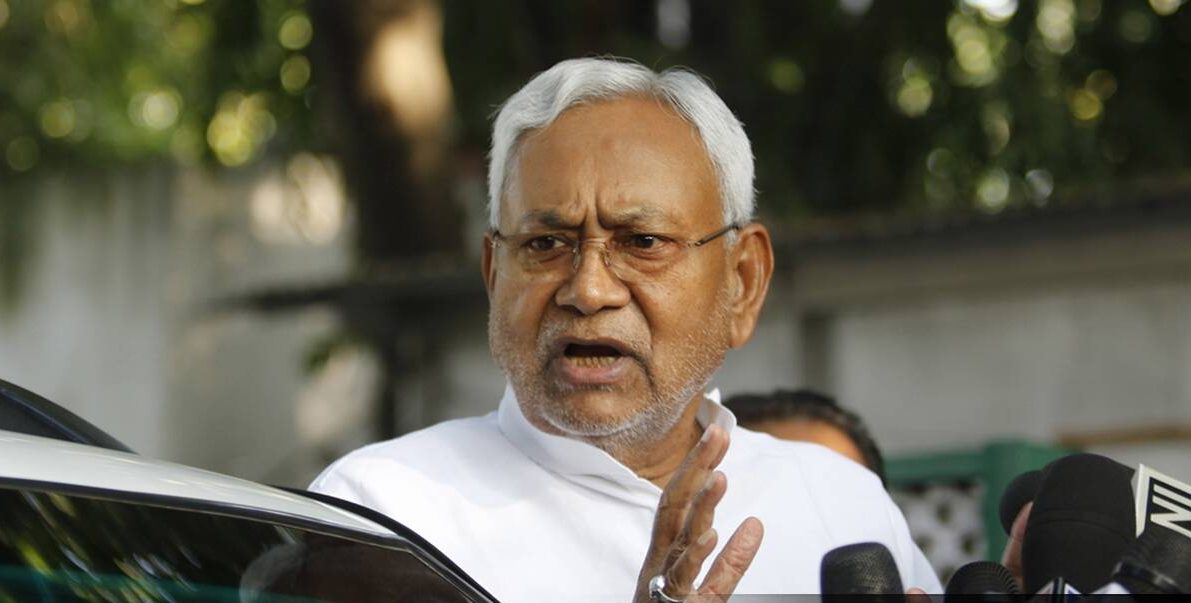 On Friday, Nitish Kumar, the chief minister of Bihar, said that the Sangh Parivar's idea that India is a "Hindu" country goes against what Mahatma Gandhi stood for.
The veteran socialist leader, who ended his long alliance with the BJP last year, was talking to reporters about the "Hindu rashtra" movement, which his counterpart in Uttar Pradesh, Yogi Adityanath, openly supported earlier this week.
"We shouldn't listen to anything that goes against what Bapu stood for. People of all faiths live together in this country. "Bapu stood for unity, and that's why he was killed," said Kumar, whose ideas about how to run the country are influenced by the Mahatma's ideas.
The chief minister also said that any change from Gandhi's insistence on secularism could lead to perversions (jo isse kuchh alag karna chahta hai, vo ulta pulta karna chahta hai).
Kumar was part of the Bihar movement of 1974. He joined the BJP in the 1990s and held important positions in the government of Atal Bihari Vajpayee.
Bihar's longest-serving CM took office in 2005, and despite an alliance with the BJP, he has not given in to the "Hindutva" plank.
The hardline "Hindutva" image of his then-counterpart in Gujarat, Narendra Modi, made him wary of the BJP leader campaigning for elections in Bihar. When it became clear that the saffron party wanted the charismatic leader to be its Prime Ministerial candidate, he broke the alliance.
Kumar got back together with the BJP in 2017, but they broke up again five years later. He still had a clear idea of where he stood on important issues like Ayodhya, Article 370, triple talaq, and the NRC, though.
On the sidelines of an event where his deputy, Tejashwi Yadav of the RJD, was also present, the chief minister talked to the press.
He didn't believe what Sudhaker Singh, an RJD MLA and former minister, said about how the government was "anti-farmer."
"These people don't know how much we've done for farmers and how much progress we've made in the agriculture sector," Kumar said, refusing to pay any attention to Singh's stubbornness. Singh was first forced to resign as agriculture minister and then given a show cause by his party for constantly criticising the government.