India
The tenure of the UCC draught committee in Uttarakhand has been extended by 4 months.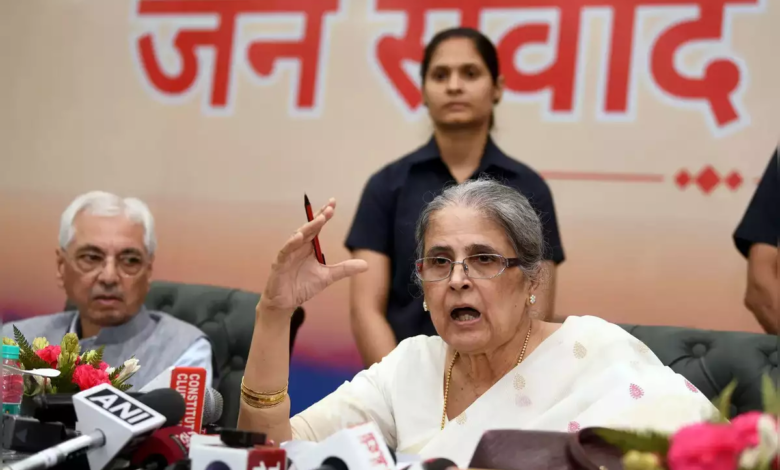 The five-member committee tasked with drafting Uttarakhand's Uniform Civil Code (UCC) has been given an extension of four months to complete its work, as it has not yet submitted its report to the government.
Since the panel's term was supposed to expire on September 27, this is the third extension granted to it. The committee's head, former Supreme Court judge Ranjana Prakash Desai, told the media earlier on June 30 that the draught of the proposed Uttarakhand Uniform Civil Code was finished, and that the report from the expert committee and the draught would soon be printed and given to the Uttarakhand government. However, the report and draught have not yet been turned in.
A five-member expert committee was established by the Uttarakhand government on May 27, 2018, to oversee the UCC's implementation and review all pertinent laws pertaining to personal citizen affairs affecting the state's residents. One of the main electoral pledges made by the BJP in the lead-up to the state Assembly elections that were held last year was the UCC. Pushkar Singh Dhami, the Chief Minister of the newly formed Uttarakhand administration, announced the creation of an expert committee to oversee the state's implementation of UCC following the first Cabinet meeting.
Ranjana Prakash Desai, a retired Supreme Court judge who currently leads the Delimitation Commision of India, is in charge of the committee. In addition, social activist Manu Gaur, former chief secretary and IAS officer Shatrughan Singh, retired Delhi High Court judge Pramod Kohli, and vice-chancellor of Doon University Surekha Dangwal are members of the committee.
Over 2.5 lakh recommendations and comments have been received by the committee in the 13 months since its inception. Although the majority of the recommendations, over 2.3 lakh, were sent to the expert committee by handwritten letters, registered mail, emails, and written proposals on the committee's website, sources claimed that the majority of the significant recommendations were generated through direct public contacts.
In order to gather opinions and proposals from the community, the committee convened 38 public sessions throughout the state. Other than that, it spoke with all of the Hindu akharas and visited with dignitaries of the Hindu religion in Haridwar. The committee also met in places where Muslims predominate, such as Vikas Nagar, Haldwani, Ramnagar, Kaliyar Sharif, and Kashipur.
The group also researched civil law in other nations. This covers nations with a consistent legal system independent of religion as well as those with religiously based laws that have undergone subsequent revisions. It also examined various civil law matters that were brought before various commisions, as well as personal laws, religious laws, and religious traditions.
Related Posts