India
Millers and ginners are concerned about a raw material shortage in the coming days.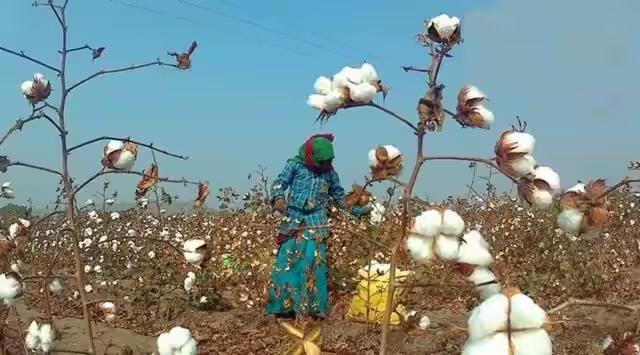 Cotton ginners and dal millers around the country have been keeping a close eye on rainfall, which will impact raw material pricing in the coming days. The majority of processors have complained about the scarcity of raw materials, which has harmed their businesses and operations.
According to Cotton Association of India (CAI) estimates provided on August 12, there are 25 lakh bales (1 bale equals 170 kgs of ginned pressed cotton) of cotton in store with stockists, traders, and others. Mills have around 28 lakh bales. According to several millers, this poor availability has resulted in 5-10% of gin and press owners operating at bare minimum capacity.
According to the proprietor of a press gin in Maharashtra's Beed district, several farmers have yet to dispose of their supply in the hope of higher prices. "The 2022-23 season began with kapas (raw seed cotton) commanding around $8,500 per quintal." However, prices have fallen sharply since then, causing many farmers to halt their sales. Farmers who are holding on to their stock are hoping for another price increase in the upcoming season," he said.
Kapas is currently priced around Rs 7,100-7,500 per quintal in Jalgaon and other parts of North Maharashtra. When asked about the crop's status, Pradeep Kumar Jain, founding president of the Khandesh Cotton Gin/Press Owners and Traders Association, remarked that the recent rains have assured that the crop is in good condition in many places. "The best news is that there are no reports of heavy pest infestation from any part of the country," he stated.
If a scarcity of kapas has hampered operations, dal millers have complained of a similar problem. According to Nitin Kalantari, a dal miller and dealer based in the Latur area, the availability of pulses such as tur has become a worry. "The arrival of the African tur will help to alleviate the situation," he said. Chana, which was trading significantly below the MSP of Rs 5,230 per quintal, has now surpassed the Rs 6,000 level. Chana prices fell as a possible decline in output from tur and other kharif crops was anticipated.
The National Cooperative Agricultural Marketing Federation (NAFED) is the largest chana stockist, with over 27 lakh tonne of procured chana on hand. "Most traders and millers get their supplies from NAFED," stated one Akola trader.