India
Prime Minister tells DGP/IGP meeting that radical groups and foreigners overstaying their visas are primary security issues.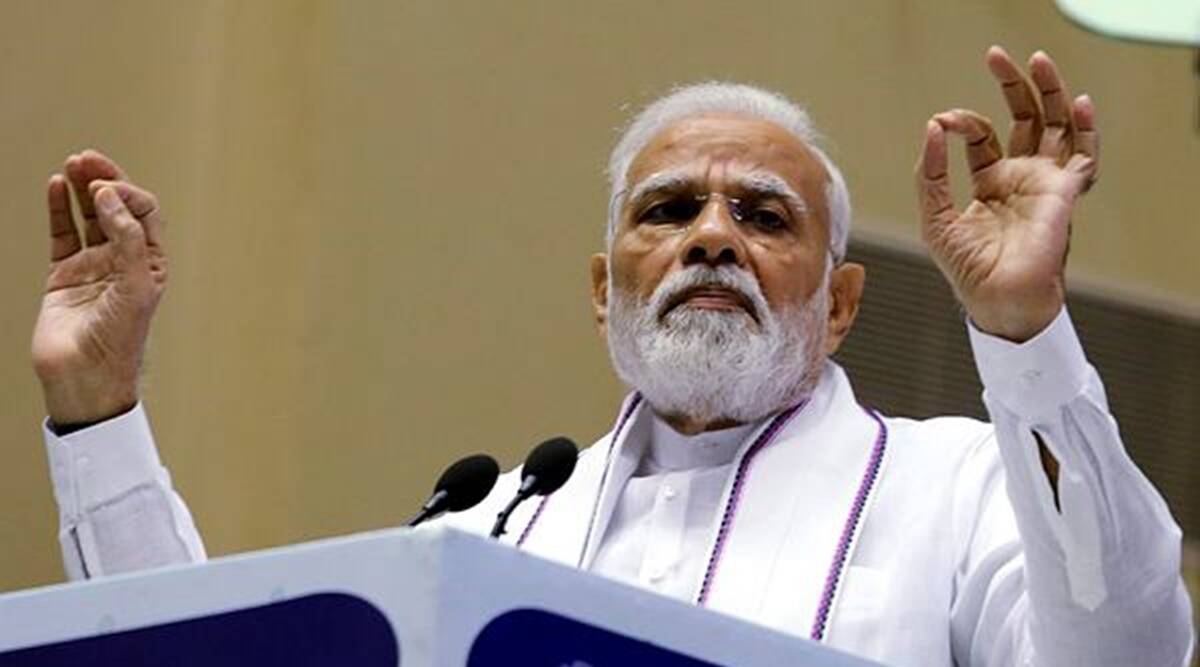 Prime Minister Narendra Modi attended the second day of the All-India Conference of Director Generals/Inspectors of Police, which is being held at the National Agricultural Science Complex in Pusa, The Indian Express has learned. Two of the main topics of discussion were eliminating all radical organisations and enforcing strict measures against overstaying foreigners. PM Modi arrived at the location around 9.30 a.m. and departed around 7.30 p.m. According to accounts, he attended all major sessions of the conference.
"On Saturday, the agencies examined sleeper cells, lone wolf attacks, cryptocurrency difficulties, transport security, cyber threats, and a review of the previous conference's proposals," a source said.
According to the source, the directors general of intelligence agencies reported that a number of radical organisations are continually inciting adolescents to engage in anti-national activities via social media. They are threatening Indian security personnel.
"It was also discussed at the conference that all investigative agencies should be more proactive in taking appropriate legal action against these organisations and that they should also declare them terrorist organisations under the Unlawful Activities (Prevention) Act (UAPA), so that they face financial issues in other nations as well. A source added that the intelligence agencies will then pursue Interpol charges against all of these extreme organisations.
People's Anti-Fascist Front (PAFF), believed to be an affiliate of Pakistani terror group Jaish-e-Mohammad (JeM), and The Resistance Front (TRF), a militant outfit active in Jammu and Kashmir spawned from the Lashkar-e-Taiba (LeT), were designated as terrorist organisations by the MHA earlier this month.
Union Home Minister Amit Shah had said on Friday, in reference to India's accomplishment in curbing the "threat" posed by the Popular Front of India (PFI), "All the states cooperated in apprehending the PFI perpetrators. It demonstrates the strength of India's cooperative federalism and its maturity as a democracy where we can agree on security matters."
Sources stated several DGs urged constructing extra detention centres for overstaying foreigners. As these individuals committed a crime, they were urged to incarcerate them rather than transferred to detention centres. "It was also recommended to the DGs that additional police stations/posts be established in all linked border nation regions where unlawful infiltration is prevalent," the source said.
In addition to implementing a specialised approach to defend digital public goods, Shah had proposed enhancing police force capabilities and securing sectors of essential infrastructure. He emphasised increased coordination between the federal government and the states in handling issues such as drug smuggling, hawala, and urban policing.