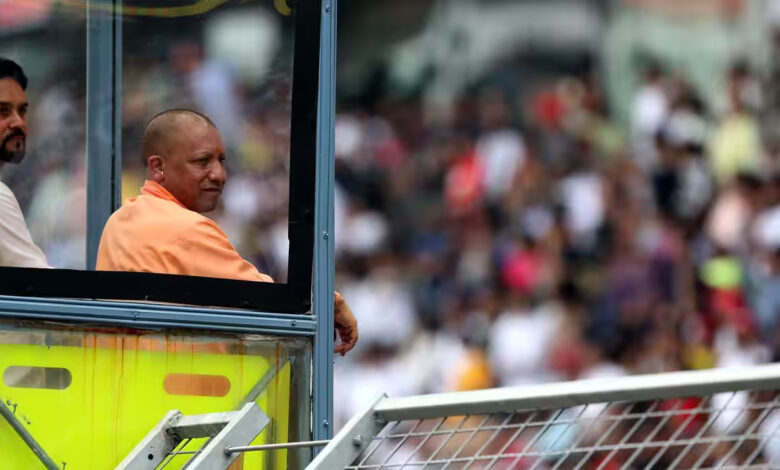 Uttar Pradesh is home to India's youngest generation, which will assist businesses in expanding their operations, said Chief Minister Yogi Adityanath, while asking the numerous companies who participated in the MotoGP event to invest in the state. He was speaking at a business conference with company representatives.
"Uttar Pradesh is a state full of opportunities." Infrastructure, road connectivity, metro sector, air connectivity, waterways, and logistics are among the possibilities. "Uttar Pradesh is advancing as an excellent destination for domestic investment," stated the CM at the Invest UP Conclave Hall, Buddh International Circuit, Greater Noida.
"Uttar Pradesh is not only a big market for events like MotoGP, but it is also home to India's youngest generation, which will be an opportunity for you to further your investment," he stated.
He stated that the government is making every effort to organise events such as MotoGP.
"More than one lakh MotoGP 2023 tickets have been sold." The MotoGP race is a major draw for the worldwide automobile industry. This event's location is at the crossroads of two major freight corridors: the India-Eastern and Western Dedicated Freight Corridors. In addition, the state government is building an international airport in conjunction with Zurich Airport International," Yogi Adityanath remarked.
According to the CM, the Inland Waterway and Atal Industrial Infrastructure missions will benefit investors.
He also emphasised Nivesh Sarathi, the state's single-window portal for investors, via which the state monitors investor Memorandums of Understanding (MOUs). "Nivesh Mitra is the country's largest portal." It offers over 400 services on a single platform, where investors' problems are treated. An online incentive platform for investors has been created so that the investor does not have to look for incentives elsewhere. "25 sectoral policies for various sectors are effectively implemented," he said.
Related Posts