India
13 parties from the Opposition attend the meeting, however the Cong and TMC don't.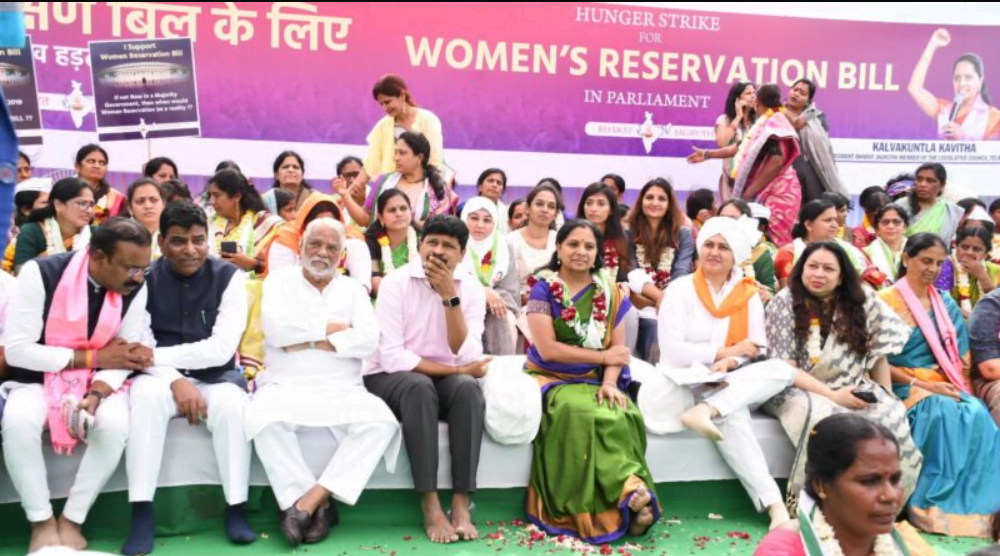 A day before she was to be questioned about the alleged Delhi excise policy scam, Bharat Rashtra Samithi (BRS) leader K Kavitha held a roundtable discussion where several Opposition parties called for the Women's Reservation Bill, which has been in the works for a long time.
Kavitha has been camping in Delhi for the past week. On March 10, she went on a hunger strike for one day at Jantar Mantar over the same issue. She did this on the same day that the Enforcement Directorate (ED) was going to question her.
At the meeting, which took place at a private hotel in this city, 13 groups agreed that the Bill should be passed. The Congress and the TMC didn't send anyone, but the leaders of the SP, RJD, JMM, AAP, CPM, CPI, DMK, Shiv Sena (UBT), and RSP (Kerala) were there. The Congress and the TMC also didn't support the Telangana MLC's hunger strike on March 10. The strike had support from a number of opposition parties, like the SP and the RJD, which had always been against the Bill.
On Wednesday, Kavitha, the daughter of Telangana CM K Chandrashekar Rao, said it was "the need of the hour" to put pressure on the government about the issue. MP and leader of the RJD Manoj Jha said that the party still supports the Bill as long as there is a quota within the quota. He was talking about caste and community-based quotas within the women's reservation block.