India
Sikkim aims to increase reproduction through incentives and free child care assistance.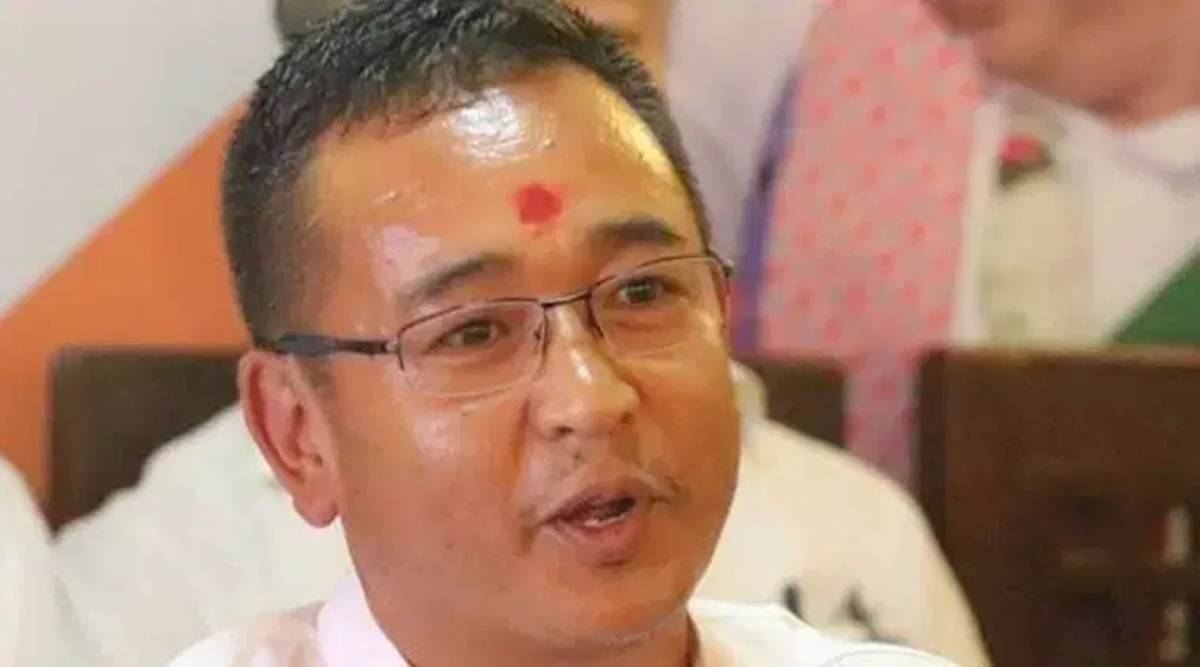 SALARY INCREASES FOR GOVERNMENT EMPLOYEES WHO CHOOSE TO HAVE MORE THAN ONE CHILD; GOVERNMENT EMPLOYEE WOMEN WILL RECEIVE FREE CHILDCARE ASSISTANTS FOR ONE YEAR TO TAKE CARE 365 days of maternity leave and 30 days of paternity leave, as well as financial assistance for IVF. The government of Sikkim has implemented numerous incentives in response to the state's declining fertility rate.
All state employees who opt to have two children will receive one increment, while those with more than two children will receive two. The effective date of this policy is January 21.
Chief Minister Prem Singh Tamang (Golay) announced at an event on Friday that his government planned to recruit women over the age of 40 to care for infants in the homes of female government employees for a year. The monthly compensation for these attendants will be Rs 10,000, he said.
The most recent data from the National Family Health Survey-5 indicate that Sikkim has the lowest total fertility rate (TFR) in the nation. In 2022, the figure was 1, indicating that women in Sikkim did not have more than one kid on average. In urban areas, the TFR was 0.7, and in rural areas, it was 1.3, both below the national average of 2.0 and the replacement level of 2.1.
V. B. Pathak, chief secretary of Sikkim, told The Deccan Era that the state's Sample Registration System (SRS) survey revealed that the TFR might be as low as 0.89.
"While the SRS may not be a document certified by the Indian government, it is nonetheless a significant result for us." A TFR of 0.89 is really alarming. The administration has been formulating strategies for stabilizing the population. "We are attempting to determine the cause of the steadily declining TFR and will conduct research to determine whether the cause is genetic or social," he said.
"The increment scheme and all other steps proposed by the government of Sikkim are, of course, for the indigenous population, whose fertility rate is declining, and there is concern about a demographic shift." "Currently, the policy focuses on government personnel, but the state administration is evaluating whether a similar increase program can be introduced for the general public as well," added Pathak.
Sikkim has the lowest population among the states, with slightly over 6.8 lakh. Its TFR has decreased by fifty percent during the past fifteen years. According to experts, this means that only one out of every three or four women in Sikkim is pregnant. According to NFHS-5 data, the median age of first marriage for women aged 25 to 49 was 21.5 years. In the age group 20–49, 25% of women and 40% of men were unmarried.
According to the findings of the NFHS-5 for the state, two-thirds of currently married women and one-fifth of their male counterparts aged 15–49 do not desire any more children, are sterile, or have a sterile spouse. And 92% of women and 84% of men believe that two or fewer children is the ideal family size.
Sikkim's TFR was 2.8 in the NFHS-2 survey (1998–99), 2 in the NFHS-3 survey (2005–06), 1.2 in the NFHS-4 survey (2015–16), and 1.1 in the most recent NFHS-5 survey (2017–18). (2019-21).
"Sikkim's TFR is 1.1, which is significantly lower than the national average and a source of worry. Sikkim's total population growth rate declined from 32.98% in 1991–2001 to 12.89% from 2001–2011. Similar to China, Sikkim may face a population problem in the future, according to the Population Foundation of India's Alok Vajpeyi.
Last year, the government of Sikkim created a program through which government employees might receive financial assistance for IVF procedures."  We referred to this as the Vatsalya plan. As with the increment plan, this policy applies to both female and male employees whose wives are attempting to conceive. Pathak stated that the government will pay for a couple's two IVF cycles at a cost of Rs 1.5 lakh per cycle. 38 female employees have utilized this program thus far.
In addition, the state government increased maternity leave from six months to one year for all employees, including temporary, ad hoc, muster roll, and work-charged staff, and extended paternity leave from 15 days to one month.
"Today, Sikkim, along with Goa, Jammu & Kashmir, Kerala, Puducherry, Punjab, Ladakh, West Bengal, and Lakshadweep, has the difficulty of an ageing population, as their fertility rates are far below the replacement rate… Reduced TFR will result in an age-structural shift, with states experiencing a demographic dividend in the early years but an ageing population in the long run… It is anticipated that the state's economy will experience a decline in economic output and income levels due to the declining labor force. Sikkim may have an ageing population, a declining labour force, and an increase in sex-selective behaviours in the future. "This scenario could cause a long period of population loss in the state," stated Vajpeyi.