India
Congress Party has filed a complaint against JP Nadda and Amit Malviya for 'falsely' animating a video of Rahul Gandhi.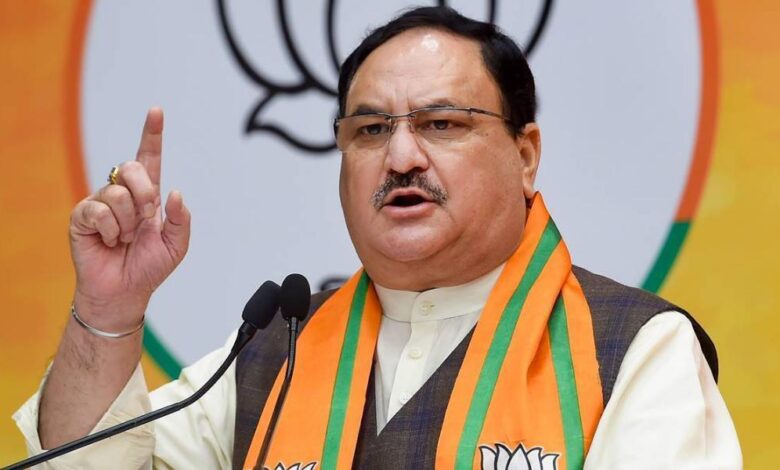 Karnataka Minister for Information Technology and Biotechnology Priyank Kharge filed a complaint on Monday against BJP national president J P Nadda, BJP IT Cell chief Amit Malviya, and BJP Chandigarh president Arun Sood for malicious posts against Rahul Gandhi, specifically an animated video that allegedly features altered versions of the Congress leader's speeches.
"In the video shared by Amit Malviya, Rahul Gandhi has been made the target of a malicious and false 3D animated video, which has been endorsed by the BJP's key leaders such as JP Nadda and Arun Sood," Kharge claimed.
Nadda accuses Rahul of attempting to harm the country's image abroad.
"The video was circulated on Malviya's Twitter handle on June 17, 2023, with the clear and malicious intent of not only tarnishing (Rahul) Gandhi's and INC's reputation but (also) inciting communal discord and misrepresenting the party and its leaders' persona," he added.
According to Kharge, the video portrays Congress and its leaders as "anti-national elements." According to the minister's complaint, the video contains edited copies of Rahul Gandhi's talks and spreads misleading narratives.
The video's most concerning component, according to Kharge, is the animated portrayal of Rahul Gandhi's relationship with Muslims.
"The derogatory portrayal will undoubtedly create hatred between people of different religions and propagate communal disharmony," the minister stated. Malviya posted the video on his Twitter account on June 17, saying, "Rahul Gandhi is dangerous and playing an insidious game…"
The following day, Malviya re-posted the same video with Hindi subtitles. In his complaint to the High Grounds Police Station here, Kharge, who also heads the Karnataka unit of the Congress's media department, said that the three politicians were fostering hostility amongst communities and propagating societal intolerance.
According to the minister, his complaint was filed in response to "grave and illegal offences committed against the Indian National Congress and its senior leaders with the intent to incite enmity and hatred in society by notable members of the Bharatiya Janata Party."
Related Posts