India
Nirmala Sitharaman: This time, you shouldn't miss the bus… PM said to keep going in the same direction.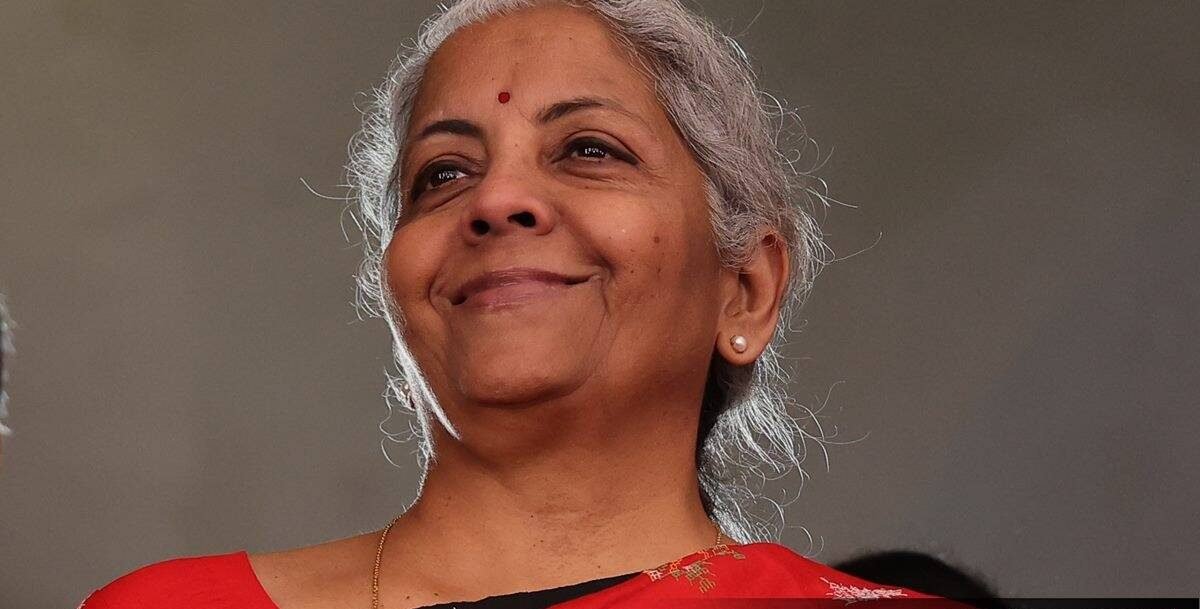 Nirmala Sitharaman, the Union Finance Minister, said that growth was the main focus from the first day she and her team sat down to make the last full-year Budget before the Lok Sabha elections. She said this a day after presenting the Union Budget for 2023-24. "The Prime Minister agreed with it, too. He said growth ka momentum rakhna chahiye (we need to keep the growth momentum). If anything, we need to speed it up, oil it better, and run it better, which is why this number of Rs 10 lakh crore for capital expenditures came up," Sitharaman told The Indian Express in an interview at her North Block office on Thursday.
She also said that her "single-minded" goal was that this was a "golden chance" for India and that "we should really not miss the bus" this time.
She said that since the pandemic was still going strong and the private sector was hurt by it, the government stuck to its capex plan over the last three years. "We didn't really pay attention to whether or not they (the private sector) were investing. We tried to make money. "At the same time, of course, the private sector has come out, the problem of having two balance sheets has been fixed, and they have taken on a lot less debt," she said.
When asked if the high government capex outlay for yet another year meant that the private sector still wasn't willing to invest, she said that the private sector was looking at investment not just as a way to grow, but also as a way to handle change in a time when technologies like AI and the Internet of Things were changing quickly.
But, she said, "we can't just sit back and watch." "So I'm not even going to get into the fact that you say private sector investment might not happen this year either and that you don't want the government spending to stop… I'm going in this direction because I'm sure this is a great chance for India. We shouldn't miss the bus at all costs."
Sitharaman also said that the huge capital expenditures did not mean she had cut spending on welfare. She pointed to the Rs 79,000-crore budget for the PM Awas Yojana and the higher budget for the Jal Jeevan Mission, both of which give grants to the states. She also said that, since NREGA is a demand-driven programme, the government would keep giving extra grants to add to its budget throughout the year. She also said that people who work on Awas projects get NREGA job cards, so the two programmes work together.
By allowing standard deductions and reorganising the tax slabs, the Finance Minister said she expected 50–55 percent of taxpayers to switch to the new exemption-free income tax regime.
"Even for those who took advantage of the most exemptions (under the old system), the new system without exemptions would be appealing," she said.
In 2019-20, 8.22 billion people in India paid taxes. An official said that the number of taxpayers who switched to the new tax system in the last two years was small, but the tax department could not tell them right away.
The Finance Minister said that her estimates for next year's growth and income in the Budget were reasonable. When asked if the revenue estimates were too low, she said, "I don't want to have a "feel good" number that we find out later is not possible… At the same time, I don't want to underestimate abilities because this is the time when we're giving growth a boost."
When it was pointed out that global research agencies had lower growth estimates for India than the government's nominal growth estimate of 10.5% for 2023-24, Sitharaman said, "Globally, everyone's problems are getting worse, so there will be a drop in 2023-24… So this drop (in projections by other groups) is also due to the global uncertainty, which isn't going away at all… No matter how hard people try, they can't get their economies out of this mess. So, this is the difference. I think it will have nothing to do with what is going on in the country, especially with this budget, and everything to do with how uncertain the world is. And, as I said, we need to be ready for that."
When asked if she was disappointed that she didn't push harder on some of the hard reforms, like land, farm, and labour, the Finance Minister said, "The government's commitment and intent on reforms is intact. But the fact is that many of those who supported it in the past have changed their minds… Governance is also about getting along with other people, no matter how hard they try to stop us. I'm very clear that people who opposed all three have been hypocritical and have made it harder for elected representatives to make decisions in Parliament.