India
Amartya Sen argues that regional parties would play a significant role in the Lok Sabha elections in 2024.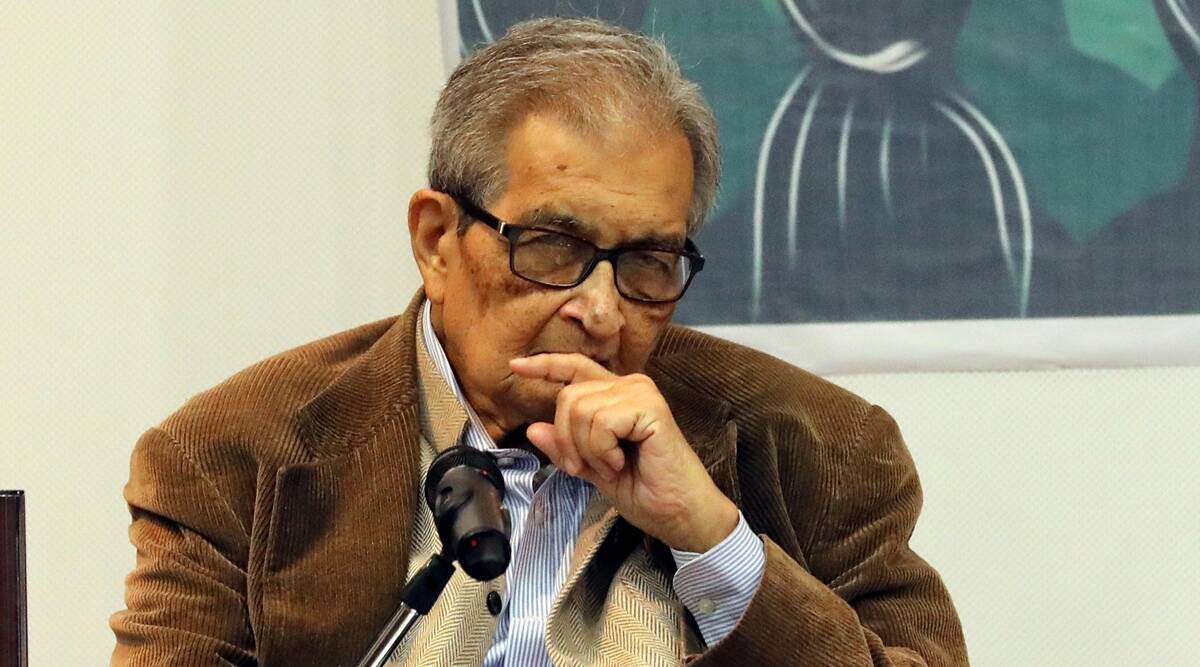 Nobel Laureate Amartya Sen stated that it would be "incorrect" to assume that the 2024 Lok Sabha election will be a one-horse fight in favour of the BJP and that the involvement of a number of regional parties would be "obviously crucial" for the forthcoming general election.
The 90-year-old economist also stated that although Trinamool Congress supremo Mamata Banerjee has the potential to become the future Prime Minister of India, it remains to be seen whether the West Bengal Chief Minister would be able to rally public discontent against the BJP.
"I believe that several regional parties are obviously significant. I believe that the DMK is a significant party, the TMC is obviously significant, and the Samajwadi Party has some standing, but I do not know if this might be expanded.
In an exclusive interview with PTI, he stated, "It would be a mistake to assume that there is no other party capable of replacing the BJP, given that it has established itself as a party with a vision that favours Hindus over the rest of the country."
For the 2024 Lok Sabha elections, leaders of multiple parties, notably the Nationalist Congress Party (NCP) and the Janata Dal (United), have urged for a new coalition that includes the Congress. They have emphasised that a bipolar contest will result in the downfall of the BJP.
"The BJP has significantly diminished India's vision. It would be regrettable if there were no alternative to the BJP in India today due to the BJP's narrowing of the conception of India as a Hindu nation and a Hindi-speaking nation.
"Although the BJP appears robust and powerful, it nevertheless possesses a great lot of weakness. Therefore, I believe that other political parties will be able to attend a debate if they work hard enough. "I am not knowledgeable enough to reject the anti-BJP parties as a bloc," he remarked.
Sen stated that Banerjee is qualified to become the nation's next prime minister.
"It's not that she cannot complete the task. She possesses obvious abilities. "On the other hand, it has not yet been established that Mamata can marshal the forces of public discontent against the BJP in an integrated manner, allowing her to have the leadership to end the fractionalisation in India," the economist said.
In preparation for the 2019 general election, regional parties led by Banerjee's Trinamool Congress (TMC), K Chandrashekar Rao's Telangana Rashtra Samiti (TRS), and Arvind Kejriwal's Aam Aadmi Party (AAM) established the Federal Front (FF).
In January of that year, leaders convened in Kolkata for a meeting organised by the TMC leader. Discussions were held.
JD(S) leader and then-Karnataka Chief Minister HD Kumaraswamy was present, as well as former Prime Minister HD Deve Gowda, Arvind Kejriwal (AAP), former UP Chief Ministers Akhilesh Yadav (SP), MK Stalin (DMK) of Tamil Nadu, Sharad Pawar of Maharashtra, Omar Abdullah and Farooq Abdullah of Jammu and Kashmir, and Gegong.
Sen expressed scepticism on the Congress's capacity to win the 2024 elections, which he says has "weakened." He stated, however, that it is the only party with a pan-Indian perspective.
"Congress appears to have significantly weakened, and I do not know how much one can rely on Congress. On the other hand, Congress gives a pan-Indian vision that no other party can match. However, there are disagreements inside Congress," he continued.