Bollywood
Kangana Pushes 'Emergency' Release Date to Focus on Film's Quality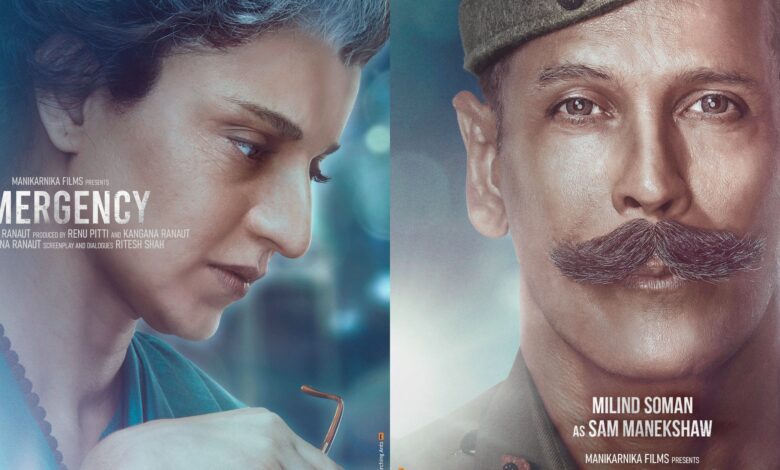 Mumbai, Oct 16 (ANI): Kangana Ranaut's much-anticipated film 'Emergency' has had its release date postponed. The historical drama was originally scheduled to release in October of this year.
In a statement, Kangana explained that the film is the culmination of her entire life's earnings and hard work, and therefore she wants to ensure it releases at an optimal time to gain maximum impact.
She stated, "The film is the culmination of my entire life's earnings, filmmakers often compromise on the film's quality to accommodate lead actors' dates. I don't want to do that with Emergency…I want to make a great film and I'm not in a rush."
'Emergency' marks Kangana's first solo directorial film where she also essays the central role of former Prime Minister Indira Gandhi. The film's new release date is yet to be announced.
Kangana has carved a niche for herself in Bollywood by taking on powerful and distinctive roles in films like 'Queen', 'Tanu Weds Manu' and 'Manikarnika'. She is known for her dedication to each role she takes on.
'Emergency' also stars Anupam Kher, Mahima Chaudhry and Shreyas Talpade in pivotal roles. The film's storyline revolves around the 21-month long Emergency imposed by Gandhi in 1975-77.
Kangana has called 'Emergency' her passion project, stating that Gandhi influenced an entire generation of people and shaped the psychology of the nation. She hopes this film will shed light on the motivations and ambitions that defined Gandhi's controversial decisions during the Emergency period.
The new release date for 'Emergency' is keenly awaited by Kangana's fans who are eager to watch her take on this intense political drama.