India
"Make no mistake," says Himanta Sarma about Pawan Khera's comments about PM Modi.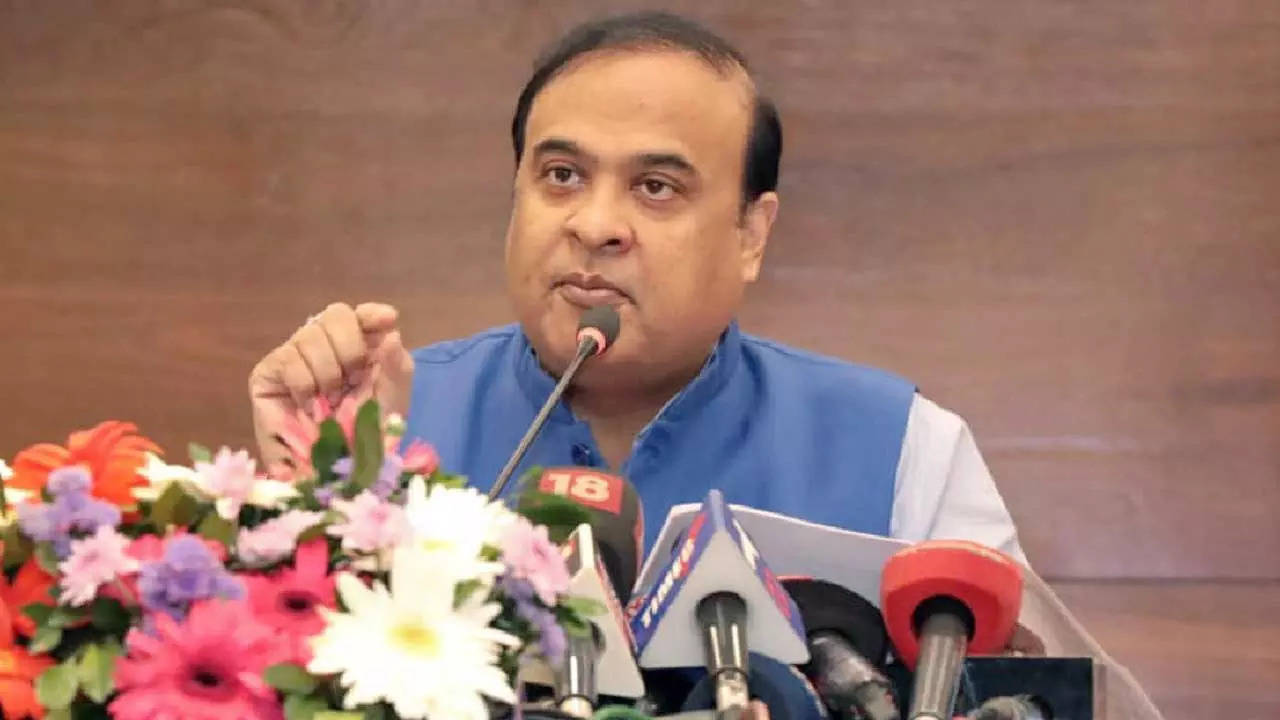 Himanta Biswa Sarma has criticised Congress spokesman Pawan Khera for reportedly making fun of the names of Prime Minister Narendra Modi and his father in relation to the Adani-Hindenburg dispute. Sarma stated that the nation will not tolerate "these abhorrent words made by Congressmen."
"Make no mistake- pitiful remarks by courtier Pawan Khera about the PM's father have the blessings of the highest levels of Congress, which is full of entitlement and contempt for a person of modest roots holding the position of prime minister. "India will not forget or forgive these abhorrent words made by Congressmen," tweeted Sarma on Monday.
Sarma's comments came as the Uttar Pradesh Police on Monday filed a case against Khera in response to a complaint by city-based BJP activist Mukesh Sharma, who claimed the Congress lawmaker "deliberately mocked" the late father of Prime Minister Narendra Modi. A police official stated that the case was registered at the Hazratganj police station in Lucknow under IPC sections 153-A (promoting enmity between different groups), 500 (defamation), 504 (intentional insult with intent to provoke breach of peace), and 505(2) (statements creating or promoting enmity, hatred, or ill will between classes).
Earlier, Union home minister Amit Shah stated that voters will respond to Congress leaders' rhetoric at the polls.
During the general elections of 2024, the Congress will be invisible even with binoculars, according to Shah.
At a news conference on February 17, Khera questioned why former prime ministers PV Narasimha Rao and Atal Bihari Vajpayee were able to establish a Joint Parliamentary Committee (JPC), but Narendra Damodardas Modi was unable to do so.
On the video, he is heard asking whether the PM's name is "Gautamdas" or "Damodardas" and receiving the proper response.
"The name is Damodardas, but the deeds are those of Gautamdas," stated Khera. In response to the uproar over his words, Khera later tweeted that he was confused.
"I was very perplexed as to whether it was Damodardas or Gautam Das…," Khera tweeted on February 17.
Monday, BJP leader Amit Malviya lashed out at Khera, tweeting that the Congress has frequently attacked Modi for his modest background, and now they haven't even spared his deceased father.
(With inputs from agencies)