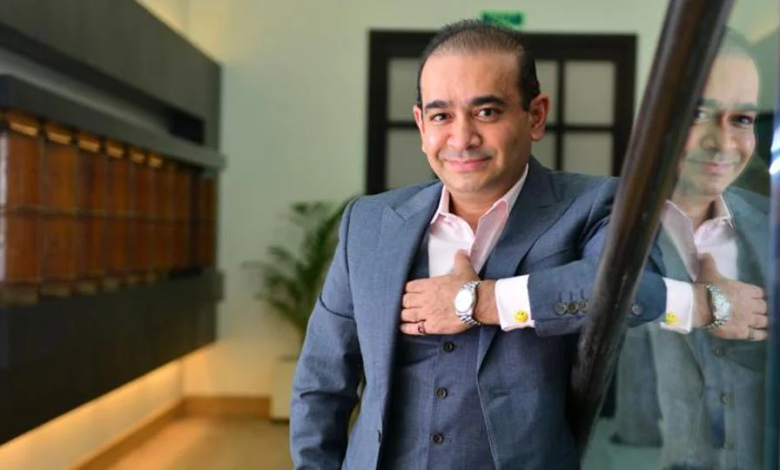 Nirav Modi, the diamond merchant wanted in India on fraud and money laundering charges, has been transferred from one of the UK's largest and most congested prisons to a privately run facility in London, it was revealed on Thursday.
The 52-year-old former billionaire was due to appear at a magistrates' court hearing in relation to legal costs, or penalties, amounting to GBP 150,247.00 ordered by the High Court in London related to his failed extradition appeal proceedings. However, Barkingside Magistrates' Court in east London was unable to locate Nirav in time for his videolink appearance, so the matter was postponed until November.
"He was moved to HMP (His Majesty's Prison) Thameside from HMP (His Majesty's Prison) Wandsworth via an internal transfer, which the court was unaware of until today," a court official said.
The transfer was announced just days after a massive manhunt was launched after a terrorist suspect escaped from Wandsworth prison in south-west London.
While Daniel Khalife was later apprehended and is now back behind bars, UK Justice Secretary Alex Chalk told the media earlier this month that 40 inmates had been moved out of the prison "out of an abundance of caution" following the high-profile security lapse.
The alleged understaffing and overcrowding at Wandsworth, where Nirav had been lodged since his arrest on an extradition warrant in March 2019 had been called into doubt by Nirav's escape.
It would now seem Nirav was among that group of 40 and is now lodged at Thameside prison in south-east London, also reportedly experiencing overcrowding issues of its own. However, the security level at Nirav's new accommodations remains the same as a Category B men's prison, akin to Wandsworth.
HMP Thameside is the only private prison in London, with a capacity of approximately 1,232 male convicted and on-remand inmates. As a penitentiary of relatively recent construction, it was completed in March 2012 and is managed by Serco.
Last year, Nirav lost his legal battle in the highest UK court against being extradited to India in the estimated USD 2 billion Punjab National Bank (PNB) loan fraud case. However, his case is now considered "statute-barred," indicating that no further litigation is pending.
At the last procedural hearing in March of this year, magistrates at Barkingside Magistrates' Court granted his request to pay GBP 10,000 per month using borrowed funds after he explained his financial difficulties resulting from freezing his assets in India. This week's scheduled hearing is a review of the previous order.
In December of last year, a two-judge bench at the Royal Courts of Justice in London denied Nirav's request for permission to appeal to the Supreme Court on suicide risk grounds and also denied his request to certify a point of law, thereby ending his extradition appeal options in the UK courts.
According to UK Home Office sources, this case may be subject to additional litigation, which is likely to indicate a parallel confidential political asylum appeals process.
Nirav was detained in March 2019 based on an extradition warrant stemming from CBI and ED charges against the businessman.
There are three sets of criminal proceedings against the diamantaire in India: the CBI case of fraud on the PNB resulting in losses of over GBP 700 million, the ED case relating to the alleged laundering of the proceeds of the fraud, and a third set of criminal proceedings involving the alleged interference with evidence and witnesses in the CBI proceedings.
In April 2021, the then-Home Secretary of the United Kingdom, Priti Patel, ordered Nirav's extradition based on a ruling by Judge Sam Goozee of the Westminster Magistrates' Court.
Related Posts