India
Six months later, IAF's HAL trainer aircraft awaits final safety certification.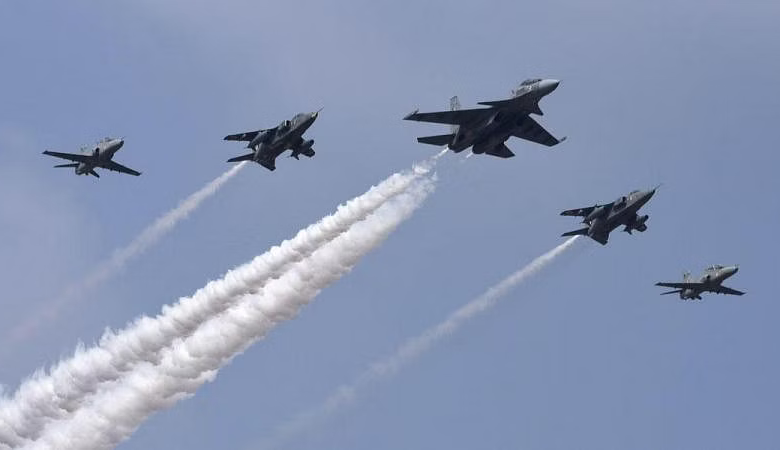 Six months after the defence ministry signed a contract with the state-owned Hindustan Aeronautics Limited (HAL) to acquire 70 HTT-40 basic trainer aircraft for the Indian Air Force (IAF), the aircraft is still awaiting full airworthiness certification from the Centre for Military Airworthiness and Certification (CEMILAC), prompting concerns over a possible delay in its planned delivery schedule.
According to government sources, although CEMILAC granted HTT-40 provisional airworthiness conformance with several "critical limitations," the aircraft must obtain a complete airworthiness certificate before starting production, which HAL is currently pursuing.
CEMILAC—a regulatory entity under the Defence Research Development Organisation (DRDO) is responsible for providing airworthiness certification of all military aircraft, helicopters, Unmanned Aerial Systems (UAS), aero-engines, and other air-launched weapons, thus certifying them for flight safety.
In March of this year, the defense ministry inked an Rs6,800 crore contract with HAL to acquire 70 HTT-40s in order to address a critical shortage of aircraft for initial pilot training.
According to HAL sources, the HTT-40 has been certified in accordance with FAR 23 (Federal Aviation Regulation).
"The aircraft has not yet been certified in accordance with the Air Staff Quality Requirements (ASQR) issued by IAF. The "Release to Service Document" draught is submitted to the RCMA (Regional Centre for Military Airworthiness). According to a HAL source, this is anticipated to be resolved by October 2023.
The source stated that HTT 40 is adhering to the schedule and that HAL has ordered significant jigs and fixtures and is in the process of procuring materials.
"All the aircraft will be supplied over a six-year period, or by 2029, though we cannot specify the exact dates for the initial and final deliveries," the source explained.
After the HPT-32 trainer aircraft, manufactured by HAL, was retired in 2010, the IAF's pilots were left with a significant lack of adequate training aircraft.
The IAF acquired 75 Pilatus PC-7 Mk II aircraft from Switzerland under a contract signed in 2012 to address a critical shortage in pilot training. In the absence of an indigenous basic trainer aircraft at the time, the IAF had the option of placing a follow-on order for an additional 38 aircraft, which the Defence Acquisition Council approved.
The procurement will also include a Full Mission Simulator for the aircraft to supplement aerial training, allowing pilots to practice different flight profiles on the ground prior to sorties, as stated in a previous government statement.
Concerns have been raised about HTT-40's ability to meet its delivery deadline in the absence of a final certification.
One official familiar with this matter told The Indian Express that a delay in receiving indigenous basic trainer aircraft was one of the factors contributing to the IAF's pilot shortage.
"The IAF decided to purchase the aircraft to support the indigenous project even though it was not yet certified and did not meet many performance parameters in training," an official said, adding that the contract for the HTT-40 was signed before the aircraft demonstrated entry and safe recovery from an inverted spin, a requirement for training.
Officials, however, stressed the prerequisite of the final certification, adding that HTT-40 will be flown solo by pilots learning to fly for the first time and thus needs to be a "forgiving" aircraft with a "very high degree of safety" built into it.
The HTT-40, manufactured by HAL and indigenously conceived and developed by its Aircraft Research & Design Centre, is powered by a turboprop engine with four blades.
According to HAL, the aircraft will have a state-of-the-art glass cockpit, modern avionics, and the most advanced safety features, including a zero-zero ejection seat. It has a maximum service ceiling of six kilometers and a maximum speed of 450 kilometers per hour.
Related Posts