India
States that rebrand federal programmes may lose federal funding.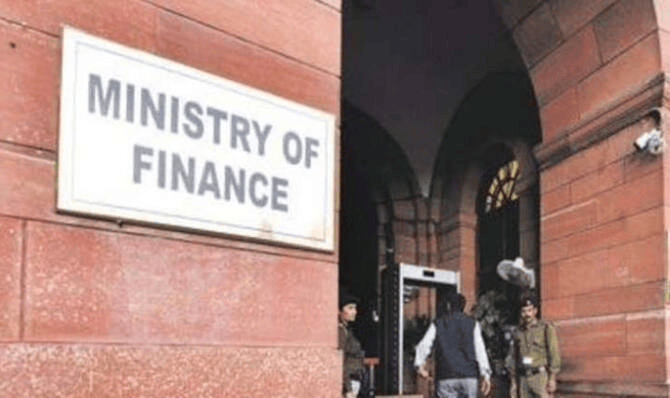 New Delhi: The Union government may withhold central funds from states that alter the approved nomenclature and guidelines of flagship central schemes such as the Prime Minister Aawas Yojana (PMAY), the Prime Minister Garib Kalyan Ann Yojana (PMGKAY), and the Ayushman Bharat – Health and Wellness Centre, according to two officials with direct knowledge of the matter.
While the finance ministry has already issued a directive to states in this respect for matters pertaining to capital expenditures (capex) in 2023-24, ministries overseeing other flagship schemes may soon follow suit, sources with knowledge of the situation said on condition of anonymity.
A representative from the Union's Ministry of Finance verified that such a notification was been issued. "Only if there is no violation of the nomenclature, titles of the central schemes, are they eligible [for the grant] under this state capital expenditure scheme," he explained.
Adding that any attempt to change the nomenclature of central schemes would result in disqualification, the central government has already solicited state capex plans for 2023-24 in the first week of February to front-load capital expenditures.
The Government Budget for 2023-2024 acknowledged capital investment "as a catalyst of economic growth and job creation" and increased capital expenditure by 33% to 10 lakh crore. "The Centre's direct capital investment is supplemented by the provision for the production of capital assets through Grants-in-Aid to the States. "The 'Effective Capital Expenditure' of the Centre is budgeted at 13.7 lakh crore, or 4.5 percent of GDP," Nirmala Sitharaman stated in her budget speech on February 1.
States are supposed to adhere to the authorised nomenclature of other programmes such as PMAY, PMGKAY, and Ayushman Bharat, but it is up to the individual administrative ministries to issue orders to states, according to a spokeswoman for the finance ministry. The ministries of health and family welfare and consumer affairs, food, and public distribution did not respond to emails submitted to them.
On this front, there have been cases where ministries have sent warnings to state governments.
Now, according to a second official, the federal government is considering making it mandatory for states to conform to authorised rules for all centrally-funded programmes, including nomenclature, when they are passed by the legislature. He stated that the decision was made after receiving input from various members of parliament (MPs) that certain states are changing the names and logos of central schemes.
During a Budget discussion on 10 February, some members expressed concern over West Bengal and Andhra Pradesh's renaming of the 'Pradhan Mantri Awas Yojana' and 'Ayushman Bharat – Health and Wellness Centre' to 'Bangla Awas Yojana' and 'Mohalla Clinic,' respectively, he added.
"These are scheme-based awards, and any change in guidelines or terminology by a state would constitute their termination. This individual said that states should stick to scheme guidelines to ensure the ongoing flow of cash.
On February 10, while responding to the Budget debate in the Lok Sabha, Sitharaman discussed the state's effort to rename PMAY (Rural). "This again pertains to Grameen Awas Yojana. Many MPs and MLAs have complained about inconsistencies in the scheme's implementation. The Department of Rural Development has established a national monitor who has presented a report on irregularities, including the scheme's rebranding."
On February 10 in the lower house, health minister Mansukh Mandaviya cited a similar instance related to a central programme – Ayushman Bharat, Health and Wellness Centre – and stated that there are 1,540,000 such centres across the country, with 60% of the funding coming from the centre and 40% from the state. Despite having signed a memorandum of understanding (MoU) with the facility, some states have renamed it, which is a violation of the "contract" and tantamount to the closure of the 'Health and Wellness Centre' plan, resulting in the cessation of the grant, he cautioned.