India
"Stood at the head of Animal Transport convoys": Army mule receives a medal for exemplary service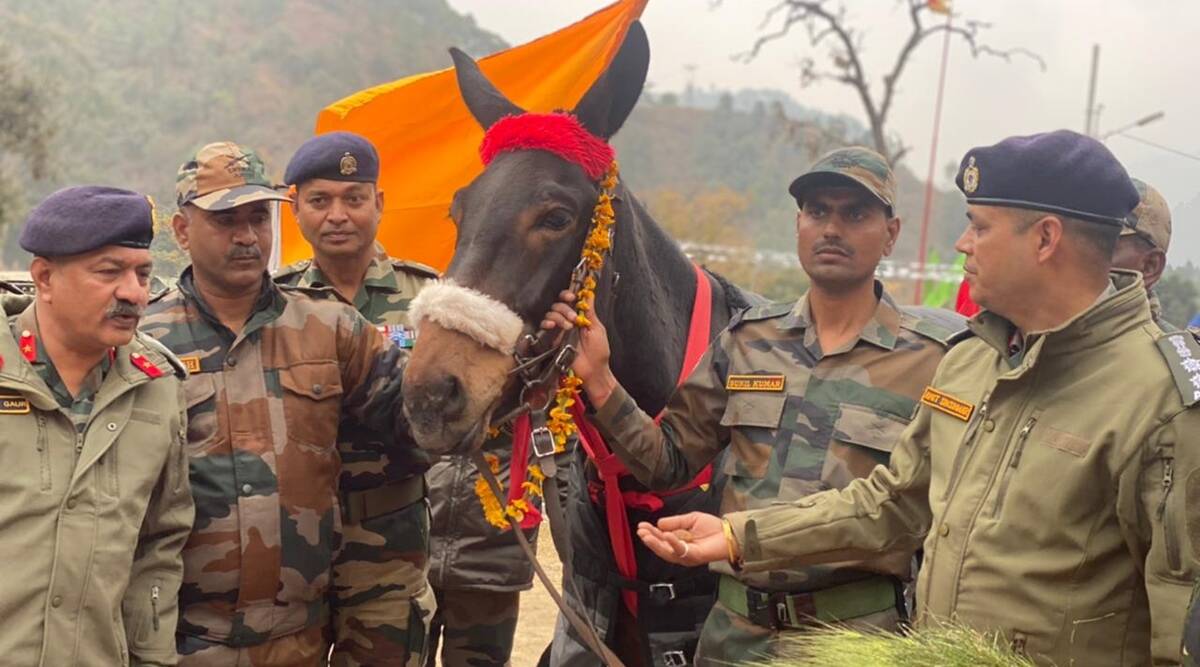 A mule with the force received a Chief of Army Staff (COAS) Commendation Card on Army Day (Sunday) for the exemplary service it rendered in the sensitive Tawang sector. This comes amid the latest military discourse about downsizing the Army and the increasing redundancy of the force's Animal Transport units with the introduction of modern technologies such as logistics drones.
The Army's Gajraj Corps thought that giving the COAS Commendation Card to Hoof No. 122, a mountain artillery mule, was a good way to honour the selfless service of unsung heroes.
Mules of animal transport units have been a vital link in logistics chain in remote regions under most challenging conditions. Hoof No 122, one such Hero awarded COAS Commendation Card on #ArmyDay2023, an apt recognition of selfless service by unsung warriors@adgpi@easterncomd pic.twitter.com/eZzrSjhGru

— Gajraj Corps (@GajrajCorps_IA) January 16, 2023
According to the citation for the award, the mule worked in very hard and dangerous conditions and always led Animal Transport convoys from Forward Patrolling Point to Yangtse, which is over 15,000 feet high.
Yangtse, which is close to the Line of Actual Control in the Tawang region, has been the site of numerous battles between Indian and Chinese troops, including a major confrontation last month.
The citation said, "His steady physical presence and very calm attitude helped calm other animals who were scared and helped make sure there were no casualties."
In spite of heavy rain and treacherously slick track conditions, the mule exhibited remarkable physical toughness, surefootedness, and willingness to perform load-lifting duties during advance winter stocking 2021, notably contributing to difficult tasks such as lifting vital engineer/ammunition and ration loads.
According to the citation, this six-year-old mule carried approximately 6,500 kilogrammes and travelled 750 kilometres.
In a tweet, the Army's Gajraj Corps stated that the mules of Animal Transport units have been a critical link in the logistical chain in remote places and under the most difficult conditions and that Hoof No. 122 is one such hero.