India
Udhayanidhi: President not invited to new Parliament inauguration because'she is a widow, tribal'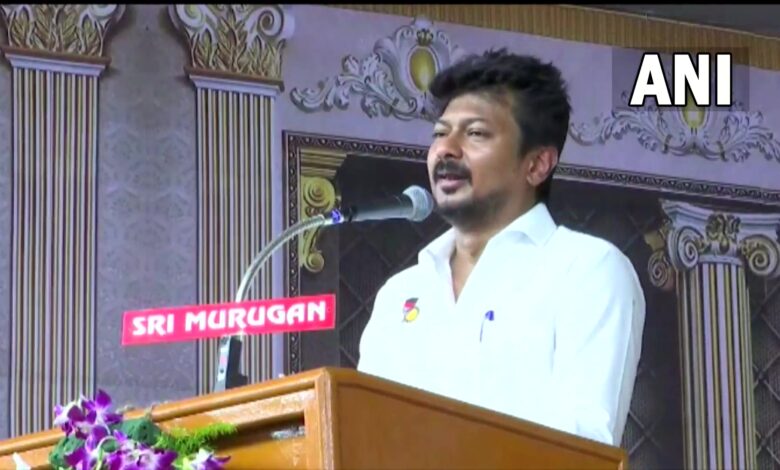 Udhayanidhi Stalin, Tamil Nadu's Minister of Sports and Youth Affairs, who is embroiled in a scandal for his comments on "Sanatan Dharma," lashed out at the BJP again on Wednesday for not inviting President Droupadi Murmu to the inauguration of the new Parliament building.
Udhayanidhi, who is also the son of Chief Minister MK Stalin, said at an event in Madurai that the BJP got adheenams (mutt priests) from Tamil Nadu for the inauguration of the new Parliament building but left out the President of India because "she is a widow and belongs to the tribal community."
The new Parliament building was inaugurated. They (BJP) got the Adheenams from Tamil Nadu for the inauguration, but the President of India was not invited because she is a widow and is from tribal community. Is this Sanatan Dharma? We will continue to raise our voice against it:… pic.twitter.com/I3C2o3mFJd

— ANI (@ANI) September 20, 2023
Inquiring whether this was "Sanatan Dharma," the DMK leader stated that the party would continue to speak out against it.
Udhayanidhi had previously chastised the Narendra Modi-led BJP administration at the Centre for not including the President in the inaugural ceremony, calling it an example of "caste discrimination."
Earlier this month, Udhayanidhi compared Sanatan Dharma to diseases such as dengue and malaria. He stated that Sanatan Dharma should not only be fought but also annihilated. His words provoked a response from political parties, with the BJP calling on the Congress to condemn him.
Meanwhile, Udhayanidhi has maintained his position, claiming that his remarks were about combating an ideology.