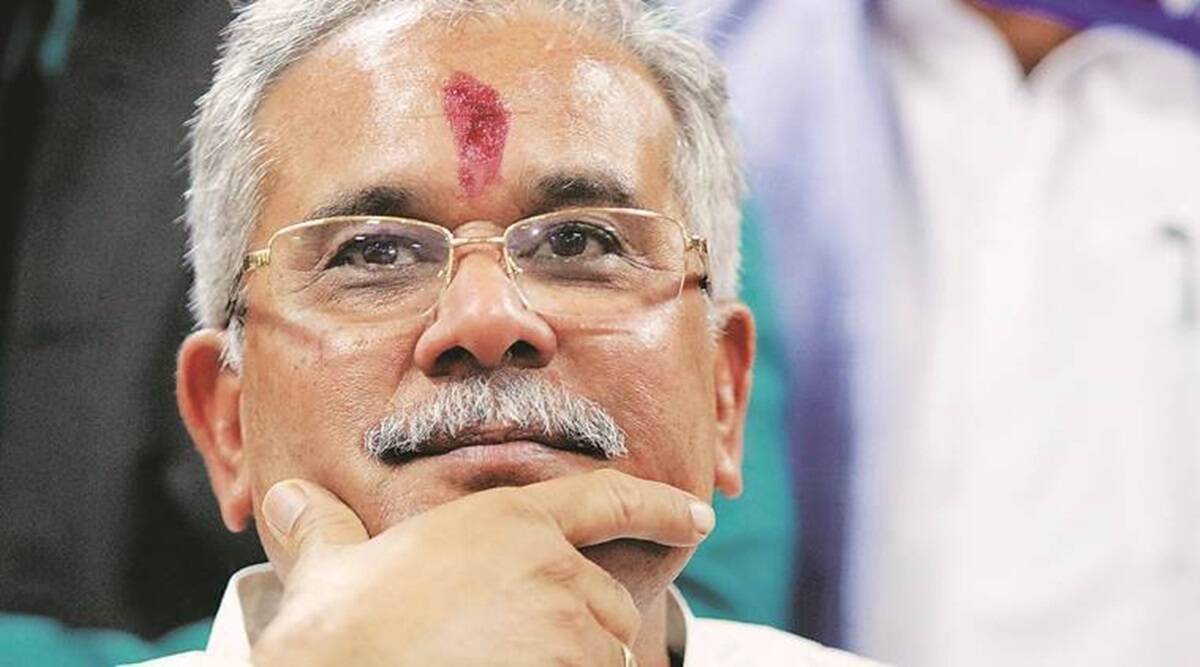 Sunday, the Chief Minister of Chhattisgarh, Bhupesh Baghel, lashed out at state and national BJP leaders for suggesting a "political link" to the recent murders of two party members in the state, stating that if the opposition party does not trust the state police, it can request an investigation by central agencies.
Neelkanth Kakem, 48, divisional head of BJP's Awapalli in Bijapur district, and Sagar Sahu, 47, deputy chief of the BJP's Narayanpur district unit, were murdered within a week of one another. While three Maoists murdered Kakem on February 5, two suspected Maoists shot and killed Sahu in his residence, according to the Chhattisgarh police.
Several BJP leaders, including the party's national president J P Nadda and the state unit president Arun Sao, asserted that BJP leaders in Chhattisgarh were being "targeted" as part of a "political plot."
Baghel responded to Sao's remark about a "political scheme" by asking, "Is he denying that (Sahu's death) was a Maoist attack? Also, what is the nature of the conspiracy? Our police were investigating the murder of Bhima Mandavi (BJP MLA slain in 2019 Dantewada Maoist attack), but they (Central government) transferred the investigation to the National Investigation Agency (NIA). What did the report reveal? How do we know? This murder can also be probed by the NIA or any other central agency, if they so choose. There are no problems."
Baghel criticised Nadda, stating that the BJP leader "behaved weirdly" by implying that a tragic road accident involving a BJP politician, Budhram Kartam, occurred in Jagdalpur, Bastar district, last month. "Yesterday, Nadda ji came to pay his respects to the deceased leaders and comfort their families. However, he also referred to a vehicle accident involving a BJP leader in Jagdalpur as a murder. We detained the suspect in the crash and seized the vehicle as well. The accused even admitted his involvement in the collision. How does Nadda connect this to a Maoist attack?" On January 17, the body of Kartam, secretary of the BJP in Jagdalpur, was found on a roadway. The police stated it was a case of hit-and-run and apprehended the suspect.
Regarding the existence of Maoists in the state, Baghel stated, "Naxals have returned. Initially, they attacked from the front, but they have since altered their strategy. Now they enter someone's residence, shoot them, and flee. This indicates that they have become fragile and limited. According to the data, over 600 communities are Naxal-free. This is the result of the efforts of our security forces and policies. Three hundred schools that were closed during the BJP's reign have been reopened… This is the result of our programme of trust, progress, and security."
In reference to departing Governor Anusuiya Uikey, Baghel stated, "She stated that I would sign (reserve bills) within an hour. She provided this statement to the media as well as to me. Then, though, chits arrived. She is an exceptionally kind and genuine woman. I had claimed she is like my elder sister. However, the manner in which the BJP converted Raj Bhavan into a political arena was really regrettable."
Baghel, when asked about his expectations of the next Governor, Biswa Bhusan Harichandan, responded, "He is an experienced MLA." He should come first. We shall greet him and discuss our difficulties."