India
Pakistan's response to China demonstrated that India will not submit to outside pressure: Jaishankar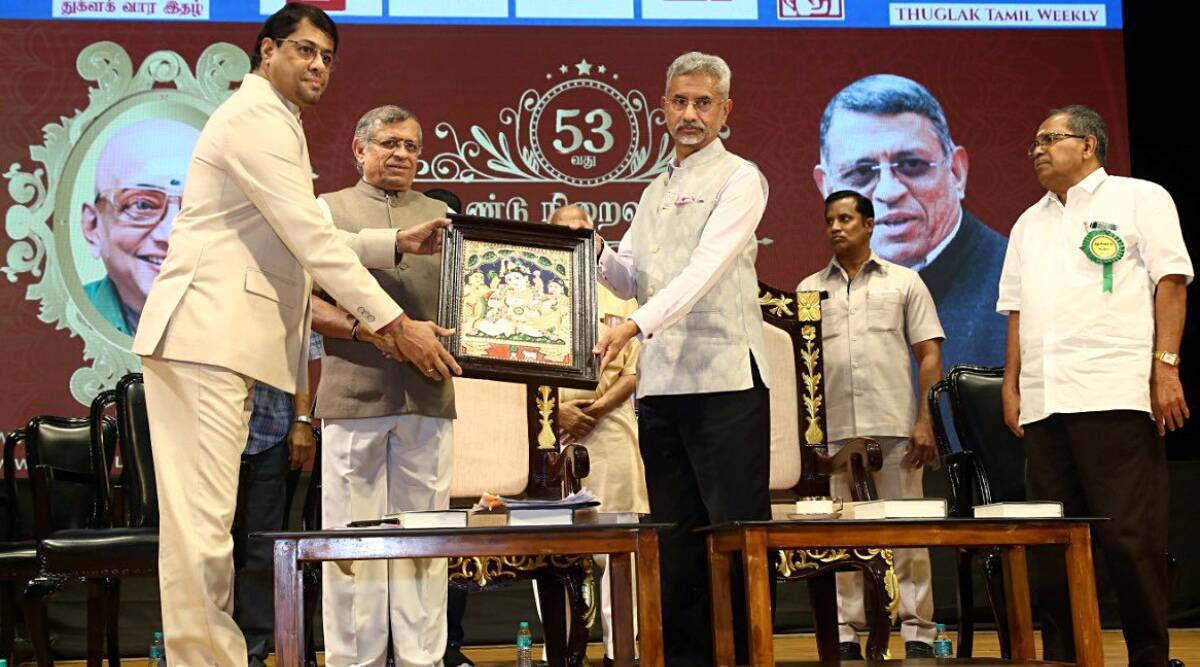 According to External Affairs Minister S Jaishankar, India's reactions to China and Pakistan on border disputes demonstrated that the country would not submit to pressure from outside parties.
India will take whatever steps necessary to maintain its security, the External Affairs Minister stated during the Tughlaq's 53rd annual celebration in Chennai. The "long-suffering approach" of India, he continued, raised the risk of normalizing terrorism, but the Air Force's airstrike on Balakot had sent the crucial message. When India attacked a terror camp in Balakot in 2019 in retaliation to the Pulwama terror incident, it employed airpower for the first time.
#WATCH | "…On the northern borders, China is today seeking to change the status quo by bringing large forces in violation of our agreements. Despite COVID, in May 2020, our counter-response was strong & firm…," said EAM Dr S Jaishankar at an event in Chennai, Tamil Nadu y'day pic.twitter.com/iaJvZGoCfR

— ANI (@ANI) January 15, 2023
"Our patient approach generated the risk of normalising dread. Because of this, Uri and Balakot delivered an important message. China is attempting to alter the existing quo on the northern frontiers by sending out strong forces and breaking our agreements. Remember, this occurred in May of 2020. Despite the Covid, our counter-response was robust and firm," he stated.
He claimed that despite the challenging terrain and unfavourable weather, the Indian forces stationed along the border would protect the borders.
"These men, numbering in the thousands, protect our borders in the most challenging terrain and climate. And it still goes on today. India is important because the world can see that it is a country that will not submit to pressure. Nobody will have the ability to force it. The minister declared that it would take all necessary steps to protect its national security.
As per Jaishankar, the Central government aims to establish a wide range of relationships and more significant economic ties supported by better security cooperation.
Without the 1947 division, he said, India would have been the largest country in the world, not China. However, the partition diminished India's prominence and cut off many of its territories.
(With PTI inputs)