India
A Delhi court summons Ashok Gehlot in a defamation complaint filed by Union Minister Gajendra Singh Shekhawat.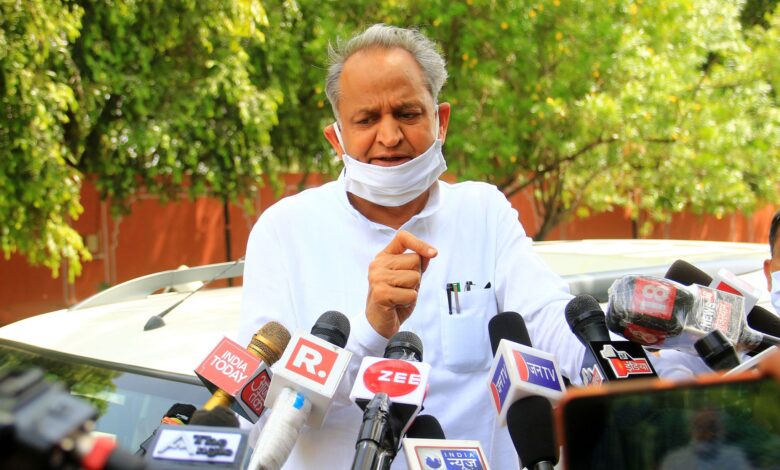 Thursday, a Delhi court summoned Rajasthan Chief Minister Ashok Gehlot in connection with a criminal defamation case lodged by Union minister Gajendra Singh Shekhawat for allegedly making defamatory statements about him in relation to the Sanjeevani scam.
Harjeet Singh Jaspal, Additional Chief Metropolitan Magistrate, observed that there were "sufficient grounds" to summon Gehlot and ordered him to appear before the court on August 7.
"Based on the evidence presented, it appears that the defendant made specific defamatory statements…against the complainant," the court stated. "Furthermore, it appears prima facie that the aforementioned defamatory statements of the defendant were sufficiently published in the newspaper/electronic media/social media," he said.
The court had ordered the police to investigate the defamation claim in March. A Joint Commissioner-rank officer was asked to monitor the investigation and respond as to whether Shekhawat was referred to as "an accused",; whether the complainant stated that the allegations against the accused were "proven"; and "whether the complainant and his family members were named as suspects in the investigation."
The order stated that the first two questions were answered positively in two subsequent reports — dated April 25 and May 22 — while the third question was answered negatively.
An FIR submitted in 2019 alleged that Rs 900 crore worth of investments were defrauded from Sanjeevani Credit Cooperative Society investors. Shekhawat asserted that his name was omitted from this FIR and that Gahlot was attempting to tarnish his reputation.
Related Posts