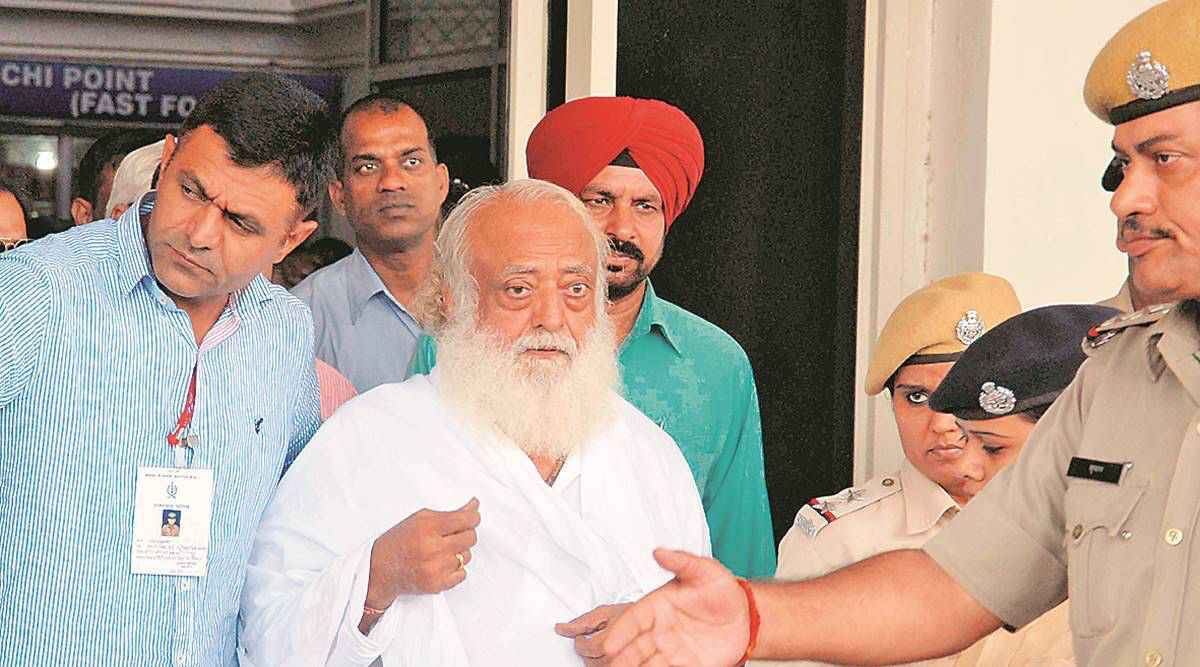 On Monday, a court in Gandhinagar found self-proclaimed religious leader Ashupal Harpalani, also known as Asaram Bapu, guilty of rape and criminal intimidation. However, five other people who were also accused in the case were found not guilty.
Asaram's wife is one of the people who were cleared. The court will decide on the amount of the sentence on Tuesday. The prosecution is asking for the maximum punishment, which is life in prison.
District and Sessions Court judge D K Soni found Asaram guilty under IPC Sections 376 (2)(c), 377 (unnatural sex), 342 (wrongful confinement), 506(2) (criminal intimidation), and 354 (assault with the intent to outrage the modesty of a woman) (assault to wrongfully confine a pertain).
Asaram's wife, Laxmi Harpalani, and four other women were cleared of all charges. They are Nirmalaben Lalwani, Miraben Kalvani, Dhruvben Balani, and Jashvantiben Chaudhary. R.C. Kodekar, the public prosecutor, says that the five accused were given the benefit of the doubt because the prosecution did not prove their guilt beyond a reasonable doubt.
Asaram was found guilty because the prosecutrix's evidence and deposition were all the same.
In 2013, a 33-year-old woman filed a FIR at the Chandkheda police station, which was in Gandhinagar at the time. She said that the victim-complainant and her father were followers of Asaram and that the victim-complainant was raped by the self-proclaimed religious leader in 2001. The complaint said that Asaram sexually assaulted and molested the victim often, supposedly with the help of the managers of his ashram.
The complainant said that she was afraid to file the complaint because Asaram was a powerful person. She only got the courage to do so after a minor in Jodhpur filed a complaint against Asaram for sexual assault and molestation. The complainant also said that her sister in Surat was also a victim of Asaram, and that both of them decided to file a complaint after talking on the phone.