India
Army valour awards: 2 Kirti Chakra, 7 Shaurya Chakra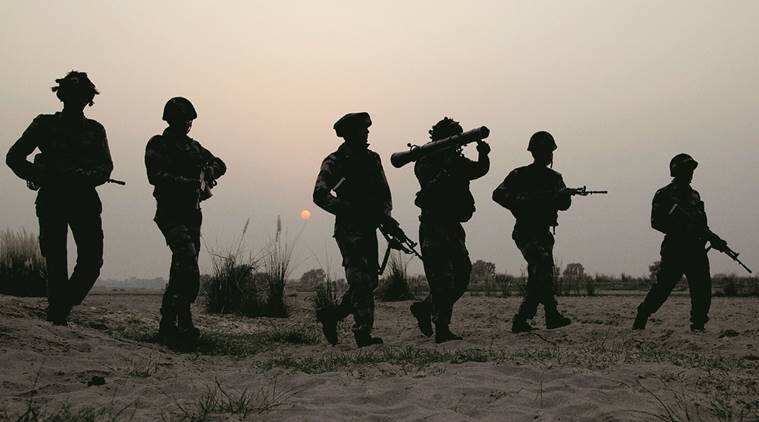 Two of the six Kirti Chakra medals and seven (two posthumously) of the fifteen Shaurya Chakra awards were presented to the Indian Army as part of the 412 bravery awards and defence decorations approved by the President on the night of the 74th Republic Day.
Major Shubhang and Naik Jitendra Singh of the Army were awarded the Kirti Chakra for their participation in anti-terror operations in Jammu and Kashmir.
According to his commendation, Major Shubhang demonstrated steely grit by allowing suspects to get within 10 metres before challenging them. "Despite suffering a gunshot wound to the left shoulder, Major Shubhang displayed unmatched valour and neutralised a hard-core terrorist in an intense, highly close-quarters firefight," his citation stated.
"As the second terrorist continued to fire effectively on his injured companions, Major Shubhang crept to a new position and engaged him, compelling him to take sanctuary in an adjacent house and resulting in his eventual neutralisation. "After evacuating the injured personnel from the operation site, the injured officer was himself evacuated," according to his citation.
The commendation for Naik Jitendra Singh stated that he shown extraordinary valour and bravery as the lead guide in three operations that resulted in the elimination of seven terrorists.
The Shaurya Chakra was given to all Army servicemen for operations in Jammu and Kashmir. The Indian Air Force was awarded five Shaurya Chakras, two for operations in Jammu and Kashmir and three for rescuing persons trapped in the Deoghar cable car accident last year.
The citation for Group Captain Y K Kandalkar, who commanded a Mi-17 V5 helicopter unit and was given the Shaurya Chakra for the Deoghar rescue mission, stated that he performed a precise free air hover over the cable cars in perilous terrain and close proximity to obstructions, first to insert a Garud Commando into the swaying cable cars, and then began the arduous process of winching the pilgrims one by one without having them ensnared.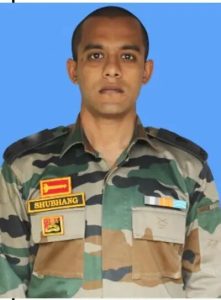 "Each person's rescue needed 20 to 30 minutes of careful hovering at the aircraft's operational limits." The mission required prolonged periods of intense attention. His indefatigable efforts in completing this difficult task saved 27 lives, according to the citation.
The 412 honours include 92 Sena Medals, four of which are posthumous; one Nao Sena Medal (Gallantry) (posthumous); and seven Vayu Sena Medals (Gallantry), in addition to various accolades and defence decorations.
According to the defence ministry, Defence Minister Rajnath Singh also approved 62 Mentioned in Despatches for Armed Forces members.
"These contain 55 Chief of Army Staff Recommendations, including 27 for Operation Rakshak, 13 for Operation Snow Leopard, 2 for Operation Orchid, 6 for Operation Rhino, 1 for Operation Nongkee, 1 for Operation CAS EVAC, 1 for Operation Rescue, 1 for Operation WASO, and 3 for Miscellaneous" (Operation). It also includes seven recommendations from the Chief of Air Staff, according to the release.